At the RISBDC, we believe small business is for everyone. Our economy–and our community–is richer when more people achieve their small business dreams here. This month, we're focusing on letting everyone know about our three bilingual business consultants, available to help our Spanish-speaking Ocean State entrepreneurs launch or expand a small business.
Sandra McNamara
Sandra loves working with startups because even when they may be lacking resources, they bring a deep level of passion to move forward with their business ideas.
Before becoming a business counselor for the RISBDC, Sandra ran her own PR agency in Colombia and studied business communication at Harvard. From there, she started at the RISBDC as an assistant, working her way up to as the director of marketing and training. She then left to launch her own consulting and translation business, and continued as a consultant for the RISBDC. She returned to the RISBDC as a business counselor, where she appreciates the opportunity to help entrepreneurs who may not be able to afford these resources otherwise–particularly the Spanish-speaking or immigrant community–and to watch them get ahead and give back to their communities.
Sandra hails from Colombia, where she returned after studying in the U.S. before her husband, as she jokes, "imported me back to the U.S." She also works as a business advisor for the Goldman Sachs 10,000 Small Businesses program and has been a teacher and volunteer consultant through the Center for Women and Enterprise. When she's not working, she enjoys traveling with her family and doing projects around the house. On any given day you might find her building a barn or creating a "ninja camp" for her son!
Manuel Batlle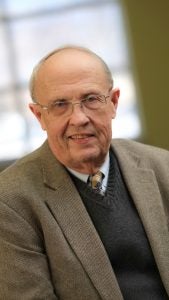 Manuel has always been drawn to the unique challenges of startups. Prior to joining the RISBDC he spent time in working in high-level positions ranging from startups all the way to Fortune 500 companies, but his heart is here in the world of entrepreneurs. He has deep experience across a broad range of industries, including food manufacturing, wine and spirits, and international trade.
Manuel is from the Dominican Republic, and throughout his 25-plus years in the business world, has traveled all over Latin America and Europe, including Panama, Ecuador, Jamaica, Puerto Rico, the Virgin Islands, Guatemala, Spain, the UK, and more. Despite often looking serious in photos, he frequently connects with Dominicans in Providence and makes friends everywhere he goes. "I really enjoy meeting people," Manuel said. He often runs into family and friends when he's out and about, and uses his travel experiences to continue making new connections–talking about a time he visited someone's home country, or a connection he has there. Manuel also holds certifications as an International Trade Specialist and Certified Global Business Professional, and serves as the director of the Providence region of the RISBDC. He and his wife have raised four children between them.
Lina Echeverry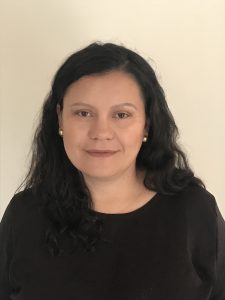 Lina brings a love for new ideas to her position as a business counselor with the RISBDC. She never tires of meeting with different prospective entrepreneurs and business owners who want to launch or expand their venture and aren't sure where to start. "I enjoy being a sounding board," she says, "presenting different angles and navigating solutions when business owners are struggling with a challenge."
Curiosity brought Lina to the U.S. from Colombia, where she was working in economic development. After several years supporting farmers and working for the government, she pursued her Master's in Boston, where she realized it was a great chance to study the different economic systems, supports, and types of organization–to understand how other countries and cultures "work." While studying, she took an opportunity to work with a consulting group, advising small and medium entities on their business strategy and how to grow. Another aspect of working with startups that Lina enjoys is helping new business owners–particularly immigrants– navigate the complex laws, regulations, and rules here, to make their businesses viable and visible.
In Rhode Island since 2015, Lina also works as a business advisor with the 10,000 Small Businesses program. She enjoys spending her spare time with her husband, reading, and connecting with friends. She's a big fan of biographies, which give her another avenue for digging into the motivations of successful people, exploring their challenges and the paths they took to success!