Rhode Island Small Business
Development Center
Staff Biographies

Diane Fournaris
State Director
"I immediately loved the variety of working with the RISBDC – every client has a different story, different ideas, different concerns."
As an owner of a successful public relations firm in Waltham, Diane became a big fan of small business development centers as a client of the MA SBDC. After selling the business and moving to RI, she joined the RISBDC in 2000 as a program manager and business counselor. Since coming on board, she appreciates that no two days are the same, and tells new staff they'll never be bored. Diane enjoys the opportunity to learn about so many industries, products, and services. After transitioning through Operations Director and Acting State Director, Diane now focuses on the administrative side of the organization and particularly enjoys working with the great staff and resource partners.
Diane and her husband are big fans of their alma maters (Syracuse University and Providence College, respectively), and spend lots of time at PC basketball and hockey games. She is a Master Gardener, and has been known to shed tears over the deer and other critters who eat her work. Diane also enjoys crafts, decorating, beach combing, and reading in her spare time.
Diane has a strong background and personal experience in public relations and marketing, as well as other practical elements of owning a small business. She works out of the lead center at URI but has organization-wide responsibilities in all areas of the state.
Manuel J. Batlle
Associate Director

"I'm passionate about business, and startups."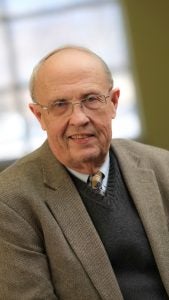 Manuel has always been interested in the many aspects of running a business, and the unique challenges of startups. Before coming to the RISBDC, he gained extensive C-Level experience with both Fortune 500 companies and startups. Manuel is well-versed in food manufacturing and the wine and spirits industry. He also has deep international trade experience.
Manuel is bilingual in English and Spanish, and works with small businesses throughout the state. He is also an International Trade Specialist and Certified Global Business Professional.
"Me apasionan los negocios y en especial los nuevos negocios"
Desde su graduación de la Universidad, Manuel ha estado interesado en los diferentes aspectos de la administración de un negocio, especialmente en los desafíos que se presentan para empezar un nuevo negocio. A través de su carrera en el mundo de los negocios, Manuel ha acumulado experiencia a nivel ejecutivo, con compañías multinacionales, así como con nuevas o incipientes negocios. Él tiene experiencia en la industria de bebidas alcohólicas, así como en la producción de alimentos. También tiene una vasta experiencia en exportación e importación.
Manuel es bilingüe, español e inglés, y está disponible para asesorar negocios en todo el estado de Rhode Island. Manuel, tambien esta especializado en Comercio Internacional y tiene el titulo de "Certified Gobal Business Professional" (CGP).
Yashwant Meghare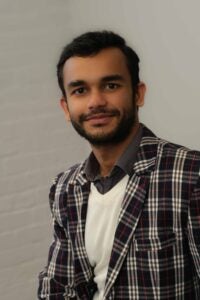 Providence Center Director
"My experience working with small businesses in the Providence area has given me a unique perspective on the operations of a city and the people who shape its identity. By diving into the inner workings of these businesses, I've gained insight into what drives local economic development and how I fit in there."
Yash's journey into business development began when he joined the RISBDC as an graduate intern, helping small businesses in the seafood industry navigate the challenges of COVID-19. With an MBA and a background in oceanography, Yash leveraged his niche knowledge of the Blue Economy to bring a unique perspective to his work.
After his internship, Yashwant continued to work with the SBDC as a part-time consultant before settling into his current role as Providence Center Director. Working with small businesses has given Yash an appreciation for what makes a city thrive, allowing him to explore new ideas and strategies for economic development. Continually learning from the operations of different businesses keeps his work fresh and engaging.
Originally from India, Yash is fluent in English, Hindi, and Marathi, and is currently learning Spanish to better communicate with the Spanish-speaking community in the area.
When he's not working, you can find him cooking up a storm in the kitchen, taking walks, or listening to music.
Dennis McCarthy
Director, Northern Region
"What I like the best about my job is the community building and economic development work that I do with public and private sector partners."
At the RISBDC, Dennis appreciates helping local communities leverage their assets to establish a climate for business development. He enjoys working with clients to expand their business, create jobs, and secure capital investment.
A native Rhode Islander with a passion for the shore, Dennis is a four-season hiker and recently completed all 48 4,000-foot peaks in New Hampshire. He lives in Providence with his skis while his family can be found throughout the East Coast.
Dennis is the International Trade Specialist at the RISBDC, with a background in energy conservation and renewable energy. He serves clients in northern Rhode Island.
Amit Basnet
Director, Central Region
"I worked with startups during my MBA, and was drawn into the nuances, challenges, and economic development potential of the entrepreneurial world."
A seasoned business development professional, Amit has years of experience in entrepreneurship, innovation, new venture planning & support, economic development, business planning and financial analysis. He has a deep passion to help entrepreneurs and emerging companies navigate the nuances of building, sustaining, and scaling up a business enterprise. During his tenure as managing a technology incubator at UMASS Dartmouth, he helped more than half a dozen startups "graduate" and transition into robust job creators.
Amit is a New England Patriots fanatic. In his spare time, he loves to travel and explore new places.
He is fluent in English, Nepali, and Hindi. He serves small business clients in Central Rhode Island.
Paul Harden
Director, Greater Newport Region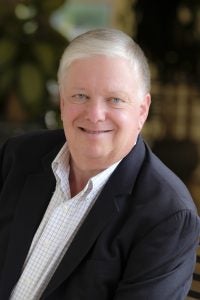 "I've always enjoyed working in economic development because I'm always learning about new businesses, and helping a wide range of companies that provide a living for the owners and their employees every day."
Paul has worked in economic development in Rhode Island for over 30 years. He most recently worked as Director of Transportation Technology at New England Institute of Technology. Paul received his MBA from Boston University, and is a successful entrepreneur, having been involved in a number of early stage and startup companies in various sectors, including real estate, IT, and transportation.
Originally from Central NY, Paul currently resides in Newport, RI, where he serves on the city's Waterfront Commission and is the treasurer for the Rhode Island Marine Trades Association. Paul loves boating and all things automotive related. When he's not working to support the Ocean State's economic base, Paul enjoys taking his '86 Ford Mustang SVO out for a cruise and keeping it restored in near-original condition.
Susan Davis
Business Counselor
"I am very excited to be able to help Rhode Island residents realize their dreams of starting their own businesses. The resources we offer here at the RISBDC are exceptional."
Sue is a Business Counselor with the RISBDC, working primarily with start-up and early stage businesses throughout the state. She joined the RISBDC in June of 2016 as Lead Office Administrator, providing outstanding support to the entire RISBDC team and managing the many details that make an office run smoothly. Most importantly, she always made RISBDC clients her first priority and was promoted to Business Counselor in January of 2021.
Sue has worked at URI in a variety of capacities since 2006 and has had the opportunity to try on many hats along the way. Once she joined the RISBDC and became immersed in its mission to support small business success, she was inspired to complete her undergraduate degree in Small Business Management. "I feel very fortunate to be learning from such a professional and seasoned group of business counselors, and look forward to working with those who dream of starting their own company," says Sue.
When she is not assisting small business owners, Sue can be found tending to her beautiful flower gardens at the home she shares with her husband in Connecticut. She also enjoys visiting her two grown children in Rhode Island and Maine.
Lisa Tremblay
Office Administrator
"It is a pleasure to work with the RISBDC team – to see others being helped and their dreams coming to fruition is uplifting."
Lisa grew up as a military brat and joined URI in 2005 with a background in bookkeeping which enabled her to serve in various departments throughout the university. Her strong organizational skills and can-do attitude enable her to easily adapt to and navigate through the various changes that arise within an organization such as the RISBDC, while also providing a breadth of experience in efficient office administration. Lisa joined the RISBDC staff in 2022.
Always up for a travel adventure and exploring, Lisa loves the ocean and hunting for seaglass, riding her bike, and cooking up a great meal while listening to music.
To schedule a no-cost appointment with the RISBDC
please call (401) 874-7232 or email: susandavis@uri.edu