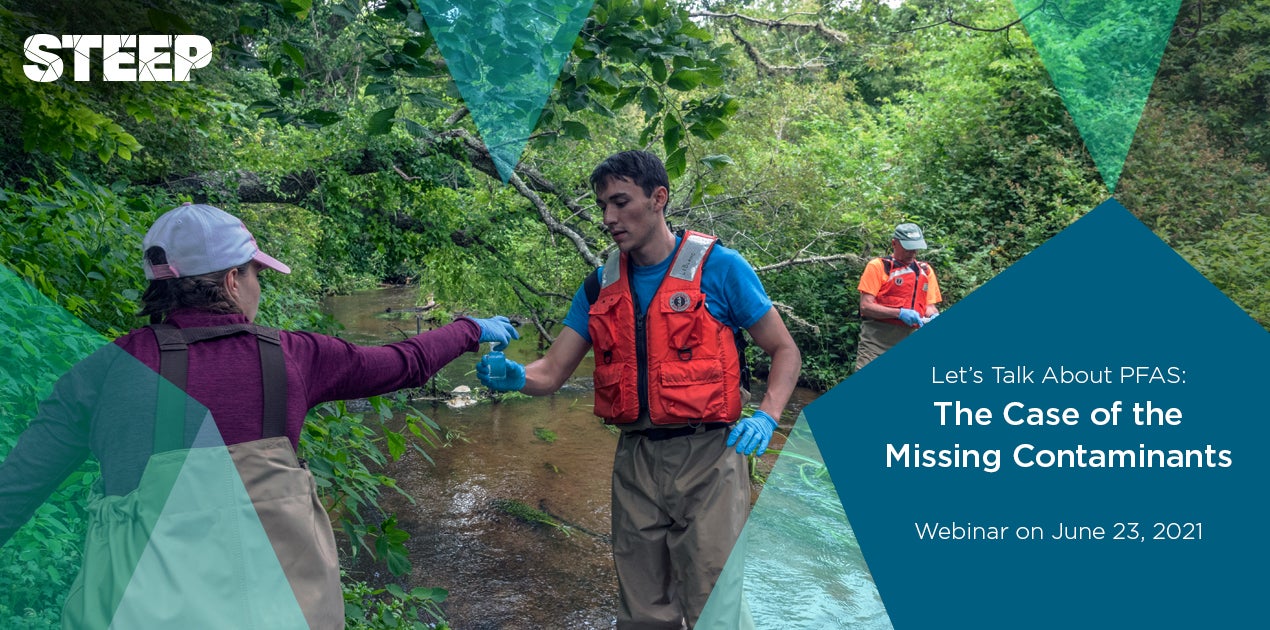 Join the University of Rhode Island STEEP Superfund Research Program Center for another installment of the "Let's Talk About PFAS" webinar series. STEEP scientists will discuss recent efforts to track down harmful PFAS chemicals in the environment, including a new study in which researchers uncovered large quantities of previously undetected PFAS from firefighting foams and other unknown sources in six watersheds on Cape Cod. The findings, which were published in the journal Environmental Science & Technology, raise concerns about the potential impact on drinking water quality and human health. PFAS have been linked with a number of health effects including cancer. Since current federal and state testing methods only test for a limited number of PFAS, they may be underestimating the true extent of contamination in the environment.
This event has already occurred. See below links for presentations.
WHAT: "Let's Talk About PFAS: The Case of the Missing Contaminants" – webinar organized by the STEEP Superfund Research Program Center and hosted by the Town of Barnstable. Speaker presentations followed by Q&A with the public.
WHO: Program and Speakers:
Welcome remarks:

Cheryl Osimo, Executive Director, Massachusetts Breast Cancer Coalition and Cape Cod Outreach Coordinator, Silent Spring Institute
Mark Ells, Town Manager, Town of Barnstable, Cape Cod

Presentations:
STEEP private well study update:

Laurel Schaider, Senior Scientist, Silent Spring Institute View Laurel Schaider's presentation
Alyson McCann, Water Quality Program Coordinator, College of Environment and Life Sciences, University of Rhode Island

Q&A
WHEN: Wednesday, June 23, 2021, 12:00 – 1:00 p.m.
Additional Resources:
What's the quality of Cape Cod drinking water? Preliminary Findings From STEEP's Private Well Water Study on Cape Cod, URI STEEP Superfund Fact Sheet, Updated 2021. Read the report (PDF)
Masterson, J.P., and Walter, D.A., 2009, Hydrogeology and groundwater resources of the coastal aquifers of southeastern Massachusetts: U.S. Geological Survey Circular 1338, 16 p.
https://pubs.usgs.gov/circ/circ1338/
Barbaro, J.R., Masterson, J.P., and LeBlanc, D.R., 2014, Science for the stewardship of the groundwater resources of Cape Cod, Massachusetts: U.S. Geological Survey Fact Sheet 2014–3067, 6 p.
https://pubs.usgs.gov/fs/2014/3067/