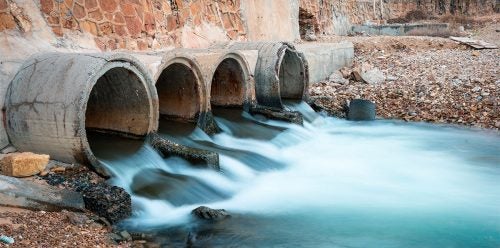 Mission & Vision
STEEP Mission
Address the ubiquitous human health threat of PFAS through rigorous interdisciplinary science to redefine dose exposure benchmarks, develop novel detection techniques, and prepare communities to expect long-term solutions for contaminated sites.
STEEP Vision
To avert human and environmental health impacts of PFAS exposure and disseminate lessons learned to help avoid similar contamination problems in the future.
Specific Aims
Take a deeper dive into STEEP's plans for research, outreach, and training.
Specific Aim 1: Support the source, exposure, and site assessment of PFAS. The environmental engineering projects will assess contaminated groundwater in the region surrounding the Joint Base Cape Cod, MA, to confirm the presence of PFAS and characterize human exposure pathways through a combination of developing novel passive samplers, sampling at field sites, and using chemometric tools to analyze PFAS mixtures in the field. In addition, the projects will assess and predict the bioavailability and uptake of PFAS by fish and benthic biota in a combination of laboratory and field experiments.
Specific Aim 2: Assess critical human health effects of PFAS exposure by integrating epidemiology and a rodent model to elucidate molecular pathways and the dose-dependence of sensitive toxicological endpoints. The biomedical projects have synergistic aims to explore the effects of in utero and early life exposure to PFAS on immune dysfunction and metabolic abnormalities. Rodent models will link a molecular-based understanding of PFAS binding to key proteins and receptors to the adverse health outcomes observed in the epidemiology study. The results will help interpret and explain associations observed in the epidemiological project, and be used to characterize risk by deriving benchmark reference dose levels for PFAS that can be directly applied to calculate safe limits for contamination of drinking water and other media.
Specific Aim 3: Educate communities and advise stakeholders to reduce human exposure to PFAS through effective and integrated community engagement, research translation, and training. Working in coordination with each other and the project researchers, the Training, Research Translation, and Community Engagement Cores, will implement effective and innovative communication strategies to educate and advise stakeholders including communities on Cape Cod, state and federal regulatory agencies, Superfund Research Programs, and others. The cores will promote the understanding of human and environmental health effects and risk characterization, and provide innovative opportunities to enhance research training and communication skills for trainees and scientists through internships, colloquia, and fieldwork.