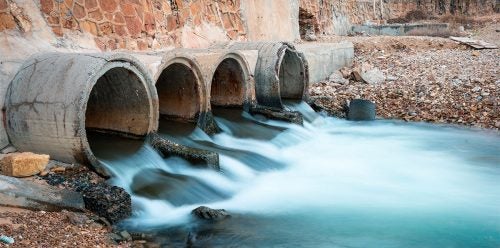 Mission & Vision
STEEP Mission
Address the ubiquitous human health threat of PFAS through rigorous interdisciplinary science to redefine dose exposure benchmarks, develop novel detection techniques, and prepare communities to expect long-term solutions for contaminated sites.
STEEP Vision
To avert human and environmental health impacts of PFAS exposure and disseminate lessons learned to help avoid similar contamination problems in the future.
Specific Aims
Specific Aim 1: Assess the distribution, transformations, and bioaccumulation of PFAS. In response to community concerns, STEEP will conduct a thorough exposure assessment, integrating measurements and modeling of PFAS in outdoor, indoor air, dust, and locally produced food. Research will evaluate environmental PFAS through direct and indirect methods and analysis. Detection tools developed by STEEP will be applied and tested for effective measurement, and projects will combine theoretical, laboratory and field research to understand PFAS bioaccumulation at impacted sites.
Specific Aim 2: Characterize the age-dependent processes affecting PFAS distribution and uptake, and assess critical adverse effects in humans. Biomedical projects will determine the time-dependence of developmental PFAS exposure and associations with immune, endocrine, and metabolic functions in rodents and children, including effects of long and short-term PFAS exposure. Research will provide greater understanding of PFAS absorption, excretion, and health effects in humans with the goal of identify critical pathways that may enable possible intervention.
Specific Aim 3: Engage new and established stakeholders across multiple sites. STEEP will continue to educate and advise communities through effective and integrated community engagement, research translation, and training. Community engagement will begin work with the Mashpee-Wampanoag Tribe on Cape Cod to address concerns about exposure and the safety of local fish/shellfish. Newly established STEEP trainee action teams will work on community engagement and research translation. STEEP will continue to collaborate with officials toward risk assessment, detection, transport, and fate of diverse PFAS, and research translation will focus on advancing awareness and educating about the impacts of PFAS.
Specific Aim 4: Integrate STEEP internally and execute effective outreach and collaboration with stakeholders. STEEP's outreach and bidirectional community engagement will serve as a model for PFAS communication with impacted communities and education of the concerned public. STEEP trainees and mentors will remain key to on-going growth as a unified Center, via mentorship and collaboration. STEEP will be further strengthened through a center-wide focus on DEI awareness, as well as the integration of the Data Management and Analysis Core (DMAC) to produce fair data for analysis and distribution.