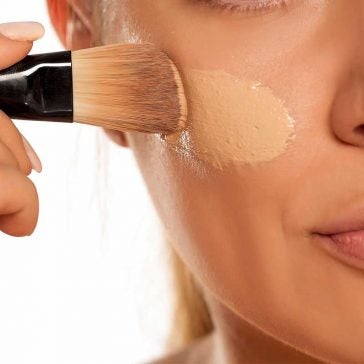 A recent study analyzed 231 cosmetic products purchased from retailers such as Ulta Beauty, Sephora, Target, and Bed Bath & Beyond and screened them for fluorine, a proxy for the presence of PFAS. Three-quarters of waterproof mascara samples contained high fluorine concentrations, as did nearly two-thirds of foundations and liquid lipsticks, and more than half of the eye and lip products tested.
The authors found that different categories of makeup tended to have higher or lower fluorine concentrations, with the highest fluorine levels found in products advertised as 'wear-resistant' or 'long-lasting'. "The concerning thing about cosmetics is that these are products being applied to skin and face every day, resulting in a skin absorption route that's of concern, but also incidental ingestion of cosmetics is a concern as well," says study co-author Tom Bruton, PhD, senior scientist at the Green Science Policy Institute in Berkeley, CA.
"This study is very helpful for elucidating the PFAS content of different types of cosmetics in the U.S. and Canadian markets…Previously, all the data had been collected in Europe, and this study shows we are dealing with similar problems in the North American marketplace," said Dr. Elsie Sunderland, STEEP scientist and professor of environmental chemistry at Harvard University, who was not part of the study. "At this point, there is very little regulatory activity related to PFAS in cosmetics…The best thing to happen now would be for consumers to indicate that they prefer products without PFAS and to demand better transparency in product ingredient lists," Sunderland expands.