Preventing tick bites and the prospect for disease should be a goal in every community and for every family.
There are more ticks in more places than ever before, and this is increasing the public health impact of tick transmitted disease. That's a problem! There's never been a greater need for tick bite protection and tickborne disease prevention.
Whatever your business, whatever your organization, many of your customers, clients, patients or visitors likely live in communities where they face the prospect of encountering disease-carrying ticks. Lyme disease, babesiosis, anaplasmosis, ehrlichiosis, Rocky Mountain spotted fever, tick paralysis. When they encounter a tick, people want and need ready access to trusted information and health promotion tools to help support appropriate tick bite protection actions. That's where you can help!
TickEncounter Prevention Partners (TEPPs) are people just like you, who help us engage, educate, and empower family, friends, neighbors, co-workers, and teammates to take appropriate actions for preventing tick bites and the often-serious diseases ticks transmit. They are committed to improving the health of their communities and the people they serve.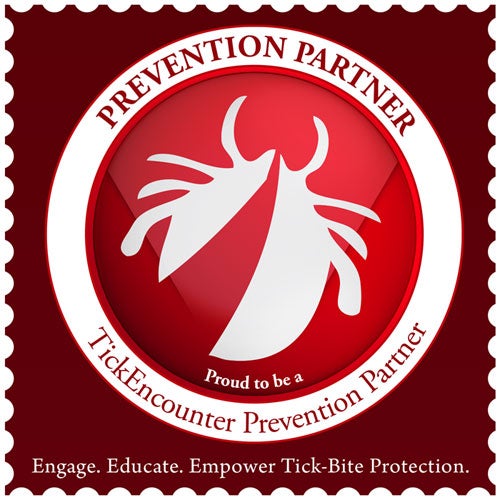 Community organizations, schools, local businesses, non-profits, environmental groups, clubs, associations, hospitals and clinics, cities and towns, states, even federal agencies all have a stake in public health, and all are needed to become a part of solving the tick problem.
The TickEncounter Resource Center is ready to work in tandem with our prevention partners, to maximize the reach and impact of the most effective tick bite protection and disease-prevention strategies. Click on Become a Sponsor or Become a Partner to sign up, and Partnership Levels to find the right level for you and your organization.