Tick Finder Map
Find a tick? Or just curious about tick activity in your region? Maybe you want to discover tick encounter risk across the country before your next trip? Pick a date and pick a state, then use our tool to get started.
Tick Activity
Select a region to begin searching for ticks, and adjust the time of year to see how tick activity changes.
Results will appear here, sorted from most to least active.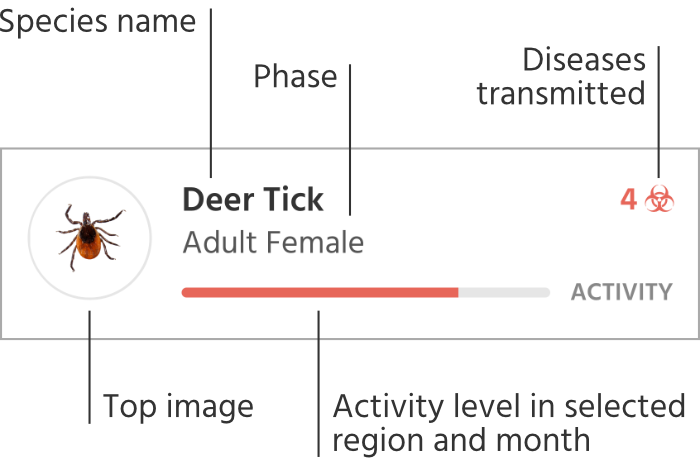 Northeast Central
Southeast Central
Mid Atlantic