What do you see in your backyard? Beyond the green lawn…flowers and shrubs…children playing…Look harder! Still, you don't see them. They're there…in the tens, hundreds, maybe even thousands. But it only takes one. One infected tick can change your life. They're there, hidden in the leaves, waiting to latch on.
Hidden in the Leaves, directed by award-winning filmmaker Mary Healey Jamiel, is the story of University of Rhode Island entomologist Thomas Mather and his team's efforts to help people see the risks for serious tick-transmitted disease lurking in an increasing number of rural, suburban and even semi-urban landscapes in the eastern United States.
This 24-minute long documentary exposes the hidden dangers that ticks represent and spotlights strategies to avoid ticks and their diseases.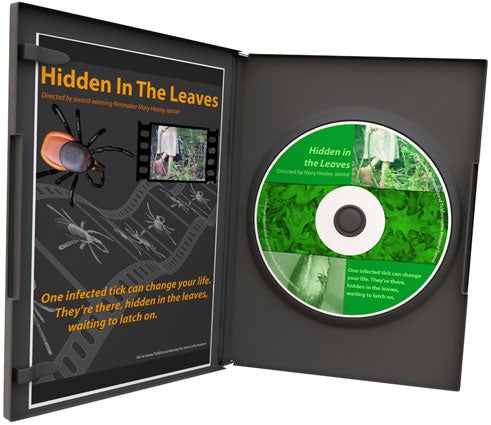 Check out all 3 parts on our YouTube channel!
Produced, Directed, and Narrated by: Mary Healey Jamiel
Executive Producer: Thomas N. Mather
Edited by: Jeff Hellyer
With underwriting support generously provided by:
The Apple Pickers Foundation
The Bartlett Tree Experts
The University of Rhode Island College of the Environment and Life Sciences (CELS)
The Honorable Mr. and Mrs. Lincoln Chafee
United States Department of Agriculture
Westwood/Mansfield (MA) Pediatrics
BAYER Health Care, LLC Animal Health Division