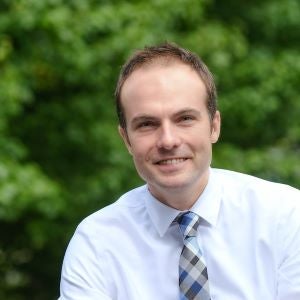 Associate Professor
Marketing
Phone: 401.874.4190
Email: satlas@uri.edu
Office Location: 234, Ballentine Hall
Biography
Stephen Atlas is an associate professor of marketing at the College of Business, University of Rhode Island, where he studies consumer behavior. His research has been featured in leading scholarly journals such as the Journal of Marketing Research, the Journal of Consumer Research and Nature Sustainability. At URI, he teaches customer relationship management and analysis to undergraduate and graduate students, and Ph.D. research methods. Prior to URI he received his Ph.D. from Columbia University. He trains, consults and speaks on customer relationships, mindfulness, and emergent technology.
Research
New Research
Chatbot Prompting: A Guide for Students, Educators and an AI-Augmented Workforce. Explore the potential implications of chatbot technology for students, educators and the workforce. Learn to prompt chatbot technology effectively and responsibly.
free, public asynchronous course
ChatGPT for Higher Education
ChatGPT for Higher Education and Professional Development: A Guide to Conversational AI.
This 133-page guide explores the potential implications of ChatGPT for higher education and professional development and provides insights for students, educators and professionals to use it effectively and responsibly.
A free version of the Guide is also available on ResearchGate.
If you are using ChatGPT or if you are interested in the Guide, please complete this short survey to help me to better understand your interest. It only takes 2 minutes of your time, and I would be grateful for your input.
Selected Publications
Maya, Xintong Guan, Haley Parker, Elie Perraud, Ashley Buchanan, and Anne Thorndike (2021), "Effect of Personalized Incentives on Dietary Quality of Groceries Purchased: A Randomized Crossover Trial," JAMA Network Open.
Atlas, Stephen, Jialing Lu, and Nilton Porto (2019), "Confidence, Knowledge and Credit Card Use," Journal of Financial Counseling and Planning.
Atlas, Stephen A., Daniel M. Bartels (2018), "Periodic Pricing and Perceived Contract Benefits," Journal of Consumer Research.
Brozyna, Christopher, Todd Guilfoos, and Stephen A. Atlas, (2018) "Slow and Deliberative Cooperation in the Commons," Nature Sustainability.
Atlas, Stephen A., Eric J. Johnson and John W. Payne (2017), "Time Preferences and Mortgage Choice," Journal of Marketing Research.
Selected Media Coverage