Since the establishment of a business program in 1923, URI's College of Business has been the state's leading center for business education and research. Today, we celebrate and honor the College's 100-year history.
Centennial Stories
Be a part of the story and share your history.
Tell us about your favorite memory at the College, a beloved professor, a memorable class. Let us know what you are doing now and how you have made an impact.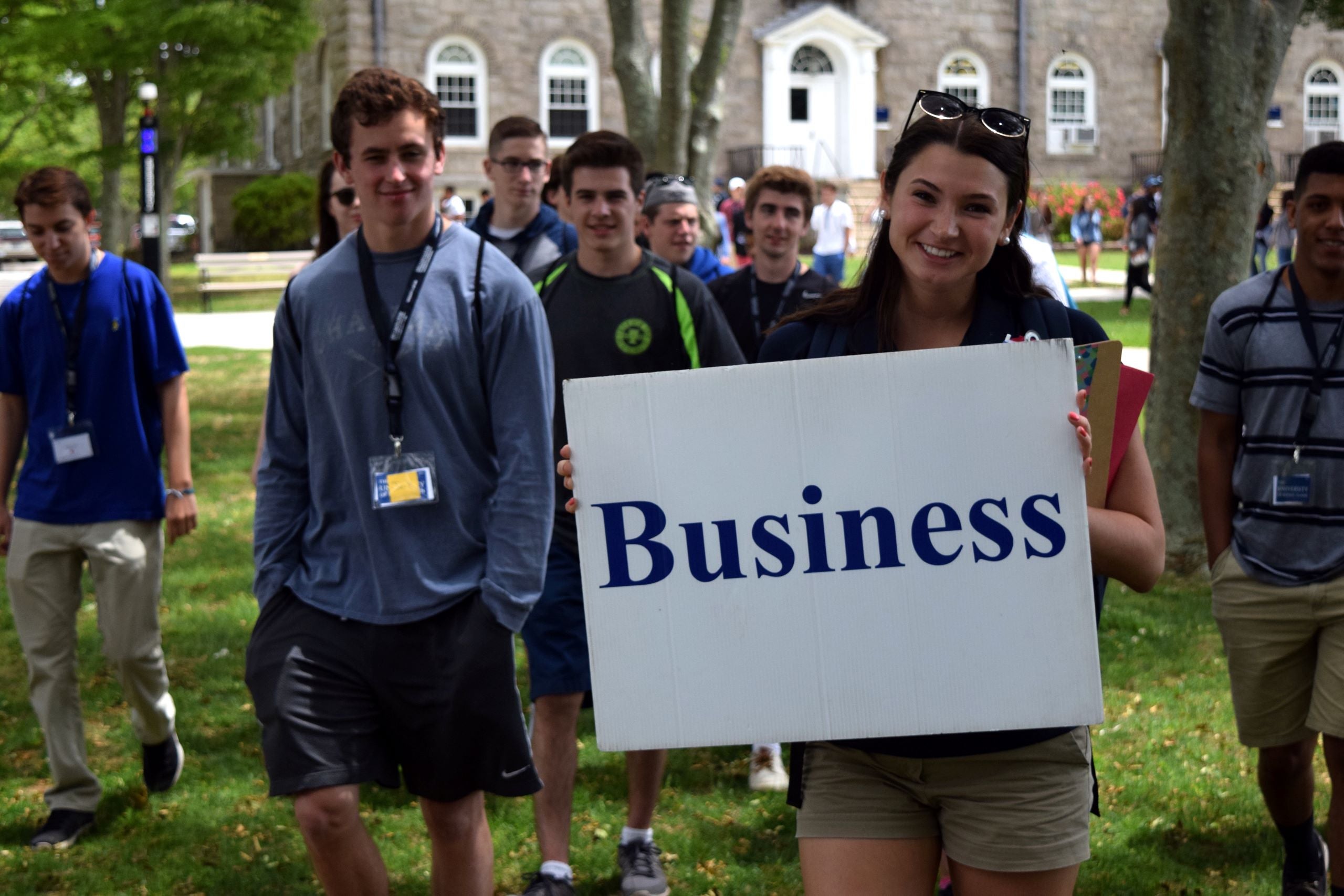 The University of Rhode Island, the state's current Land, Sea and Urban Grant public research institution, began as the state's Agricultural Experiment Station and agricultural school chartered in 1888.
In 1906, Dr. Howard Edwards was appointed president, and he would carry the new institution steadily forward for nearly a quarter of a century. In September 1922, President Edwards announced the launch of a business program at Rhode Island State and he hired Charles Lloyd Sweeting as Professor of Business Administration (later Dean) to carry out the program. This was the start of what would become the state's flagship institution for business education.
"I first found out about the Business program in about October 1923. I was a freshman majoring in the General curriculum, when President Howard Edwards announced the program.The program was an experiment by Prexy Edwards to meet student and societal needs."
Randolph Holt, Class of 1927