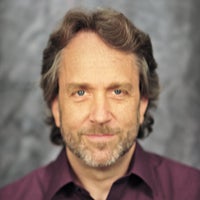 Professor
Business Analytics
Phone: 401.874.4202
Email: westin@uri.edu
Office Location: 306, Ballentine
Biography
Stu "Wes" Westin focuses his teaching and scholarship on issues related to business software and business computing. He holds a Ph.D. in Information Systems from the University of Massachusetts at Amherst. His current research interests are in the areas of software development, end-user computing, Web-based data collection, and simulated online environments. Dr. Westin has published scholarly articles in a variety of national and international academic journals covering a broad range of topics. He is also a contributing author to several academic books on computers, information technologies, and technology-education.
Dr. Westin has served as Associate Editor of Journal of Organizational and End User Computing for over twenty years, and is active on the boards of several research journals involving technology and technology-education. In addition, he has developed numerous custom software systems for research, administrative, and educational applications. He has lectured in the US and in Europe on the topics of information systems and information technology, and has consulted on matters related to Web-based curriculum delivery.
Research
Building simulated online environments for behavioral research settings
Developing tools and techniques for online data collection
Business process improvement through end-user computing techniques
Facilitating research through custom software development
Improving pedagogy through custom software development
Education
Ph.D. (Information Systems), University of Massachusetts at Amherst, 1983
M.S. (Marketing), University of Massachusetts at Amherst, 1978
Selected Publications
"VITA: A Comprehensive Review of the Literature and an Analysis of the Program in Accounting Education in the U.S.," Issues in Accounting Education, 2016.
"A Software Platform for Enhancing Integrity in Online Testing," Pedagogical Considerations and Opportunities for Teaching and Learning on the Web (Chapter), 2014.
"A Sandbox Approach to Online Exam Administration," International Journal of Online Pedagogy and Course Design, 2012.
"Web Usage Mining," Encyclopedia of Information Science and Technology (Chapter), 2009.
"Designing Web Systems for Adaptive Technology," Encyclopedia of Information Science and Technology (Chapter), 2009.