Augmenting Manissean Public Memory, Sense of Place, and Belonging on Block Island
In close partnership with community members, humanities scholars, and Indigenous leaders and culture bearers, DWELL Lab is collaborating on an open-access website and mobile augmented reality (AR) application to reimagine the past, present, and future of Manisses/Block Island in the state of Rhode Island.
Project Collaborators
| | |
| --- | --- |
| URI Faculty | Amelia Moore (Marine Affairs); Madison Jones (WRT & NRS); Marcus Nevius (History); Kendall Moore (Journalism) |
| Consultants | Maryann Gobern Mathews (Manissean Tribe), Lorén Spears (Executive Director, Tomaquag Museum); John Craig Freeman (Professor, Emmerson College) |
| Graduate Students | Ally Overbay (MESM) |
Project Snapshot
| | | | | |
| --- | --- | --- | --- | --- |
| | Phase I: Discovery | Phase II: Prototyping | Phase III: Production | |
| Description | Co-creation workshops, development, and storyboarding for AR storytelling project with Manissean family members, regional Indigenous cultural representatives, digital and visual media experts, and regional and local historians and social scientists. | TBA | TBA | |
| Start Date | 3/1/2023 | TBA | TBA | |
| Complete | 2/29/2024 | TBA | TBA | |
| Funding | NEH Digital Projects for the Public 2023 (MD-290223-23); URI Division of Research & Economic Development Proposal Development Grant Awards (2023). | TBA | TBA | |
A popular tourist destination for southern New Englanders and beyond, Block Island attracts tens of thousands of people each year. However, little information about Indigenous island life after the colonial period is publicly accessible, and the historical narratives and popular stories about the island are not visible in the island's landscape or acknowledged at most points of public interest. This project aims to educate Block Islanders, New Englanders, and Americans more broadly about the evolution of Manissean history and culture and the interracial relationships that took shape on Block Island over time.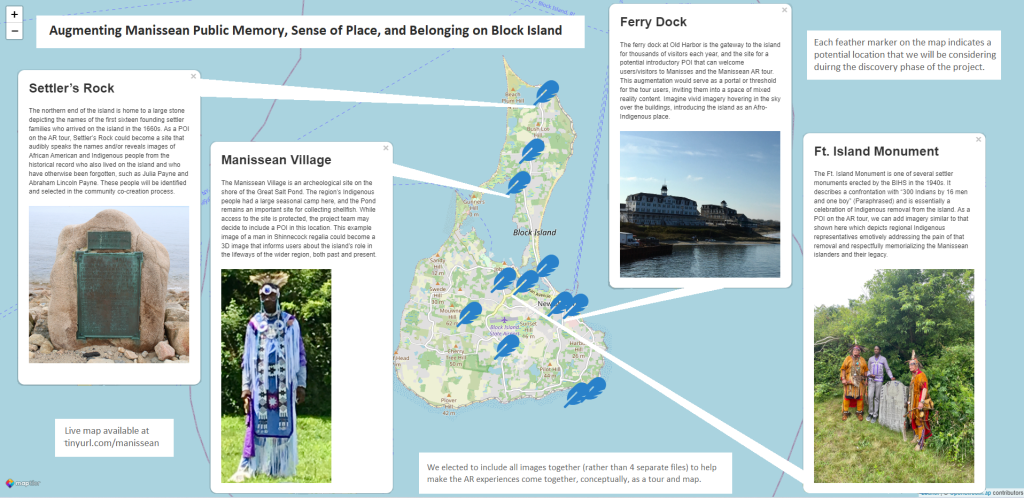 To do this, the project team will develop two major digital components: 1) an AR walking tour and interactive map of the island, and 2) a website which makes the AR tour and map content accessible to national and global audiences. In collaboration with community members, the project team will combine town records, census data, unpublished personal collections, recorded oral histories, and film to produce AR content that brings Indigenous and African American histories and perspectives to life on the island and online.
The project collaborators and authors gratefully acknowledge that this project is supported in part by a Digital Projects for the Public grant from the National Endowment for the Humanities.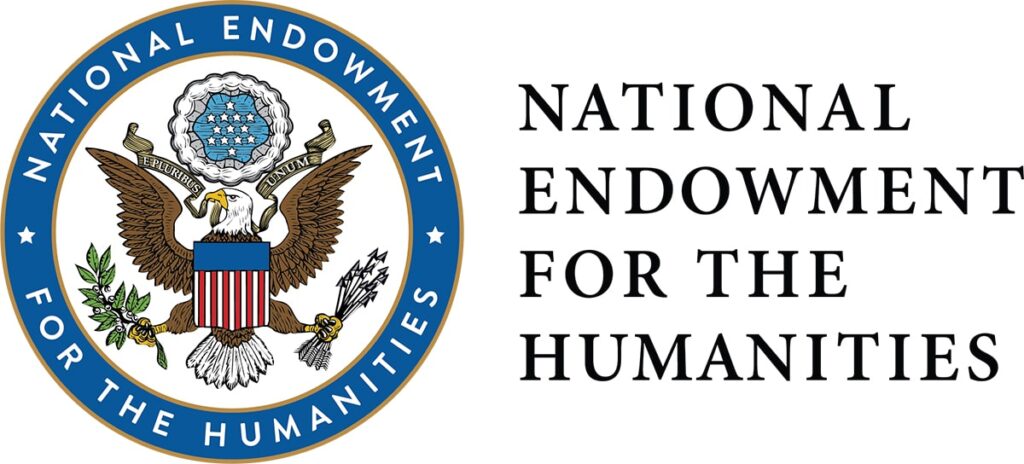 "Augmenting Manissean Public Memory, Sense of Place, and Belonging on Block Island" will bring the underappreciated and formerly marginalized events and stories of the island to the forefront of Block Islanders', New Englanders', and the broader public's attention.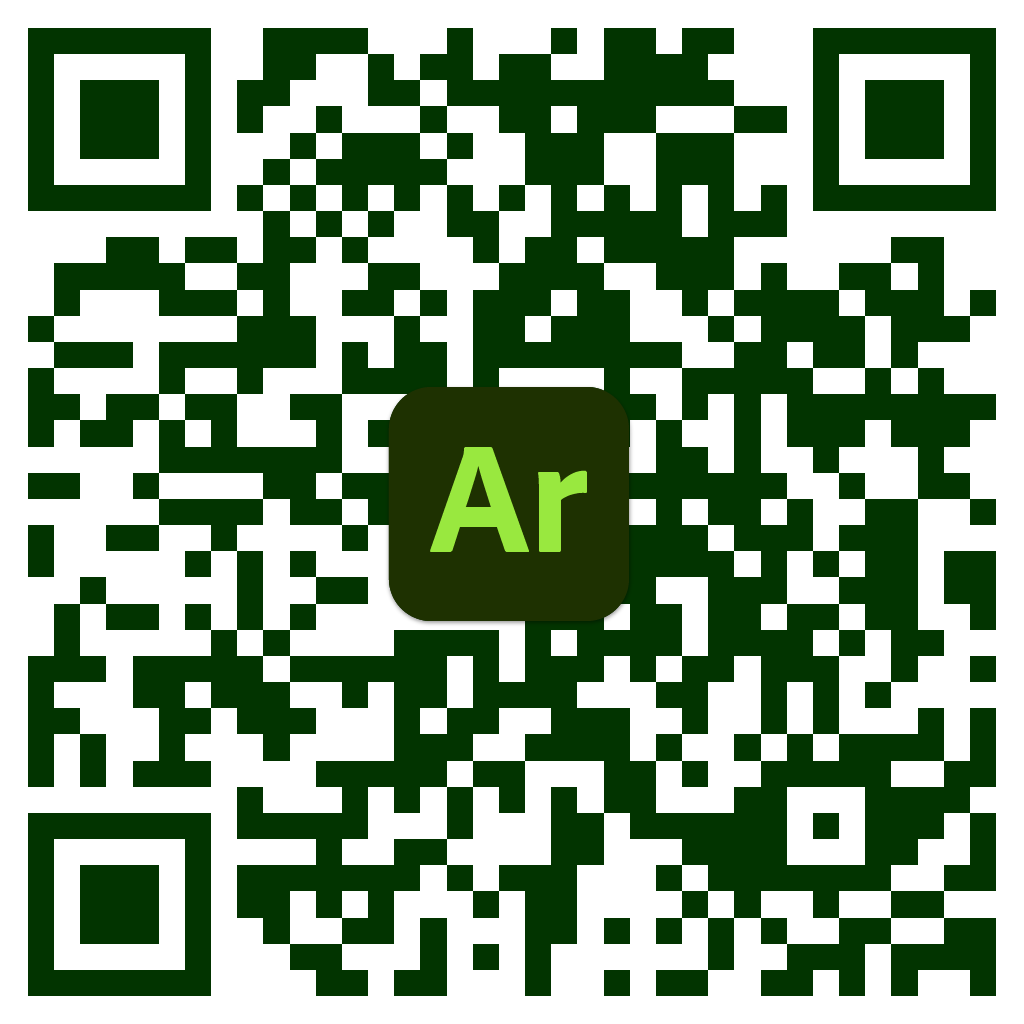 To access a sample augmentation of the project:
Scan the QR code with your smart device's camera
You will be prompted to download and install Adobe Aero (if you do not already have the app)
The augmentation should automatically load after installation (you may have to rescan the QR code once you install the app)