Reenvisioning the "Groves of Academe" Through Locative Media
The North Woods Project (NWP) blends art and science through an immersive multimedia "classroom in the forest" experience for the North Woods—a ~300-acre parcel of unmanaged forests and wetlands on the north part of URI's campus. Through an open-access digital resource, the project combines augmented reality (AR), web development, and digital mapping to lay the groundwork for an ongoing research and teaching project that celebrates the North Woods through social, ecological, and creative perspectives. Below, you will find selected content from the project, including images, maps, augmented reality content, and more information about our sponsors.
Call for Submissions
We are actively seeking submissions from URI students and the local community. To submit your projects/proposals, please visit our Submittable page (and create an account).
Project Collaborators
| | |
| --- | --- |
| Faculty | Madison Jones (WRT & NRS); Travess Smalley (Art); Michelle Peach (NRS); Brett Still (NRS); Jason Parent (NRS); Leah Heilig (WRT) |
| Graduate Students | Ally Overbay (MESM); Joe Ahart (MESM); AnnaFaith Jorgensen (MESM); Sarah O'Sullivan (MESM '22); Gabrielle Pezich (MESM '22) |
We are actively seeking additional collaborators from across the URI community to help us layer additional types of content from a diverse range of disciplines. If you would like to learn more about how you might contribute to the project, please contact Madison Jones (madisonjones@uri.edu).
---
Project Snapshot
| | | | |
| --- | --- | --- | --- |
| | Phase I: Discovery | Phase II: Prototyping & Infrastructure | Phase III: Production & Publication |
| Description | Feasibility study; site visits; course development (BES 521: Rhetorical Field Methods for Science Communication); initial mapping and content development; securing additional funding. | Content development (website, map, assets, and augmented reality tour); CFP/student contest; imaging and digital production; usability report; initial user testing; securing additional funding. | Produce additional content; present analysis; finalize project content; develop, market, and distribute; publish findings; create sustainable publishing model for future work. |
| Start Date | May 2022 | May 2023 | June 2024 |
| Complete | April 2023 | May 2024 (expected) | Ongoing |
| Funding | North Woods Stewardship Council (2022) | CAREERS Cyberteam NSF grant; North Woods Stewardship Council (2023) | TBA |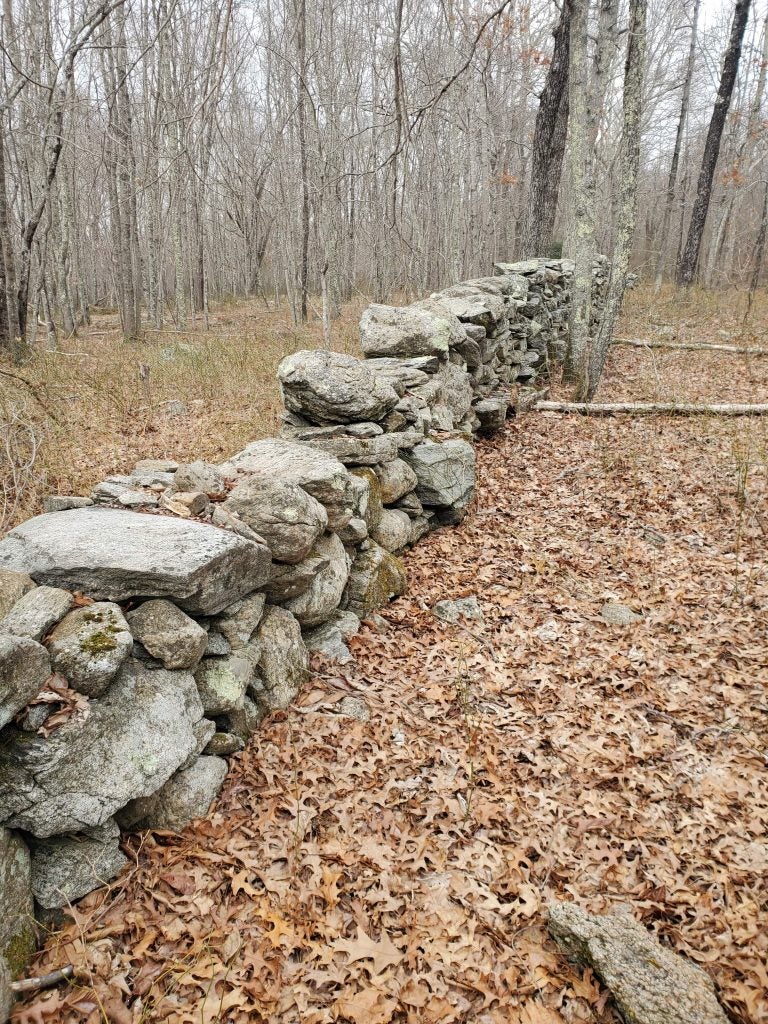 DWELL Lab has begun mapping points of interest in the North Woods, and the ongoing project will build off of the initial phase alongside work completed as part of the Spring 2023 graduate course, BES 521: Rhetorical Field Methods for Science Communication. In this course, students will explore research topics ranging from wetland and forest ecology to the unmaintained trail system to audio/visual material sampled from encounters with the diverse flora and fauna that call North Woods home. The course will include site visits to identify specific points of interest and determine the feasibility of specific AR content. The map below shows these points and other information about the North Woods.
---
Project Samples
Below, you will find links to works in progress, including a welcome video directed and produced by Jonathan Thomas (MESM '22) and DWELL Lab affiliate Joe Ahart (MESM '24) as well as a Leaflet Map DWELL Lab affiliate Gabrielle Pezech of the Points of Interest (POIs) that we are investigating as sites for digital instillations.
We will be posting regular updates to this project on this page as well as via our Twitter, Facebook, and Instagram throughout the Spring 2023 semester, as well as announcing the beta version of our walking tour over the summer and fall, so stay tuned for exciting developments.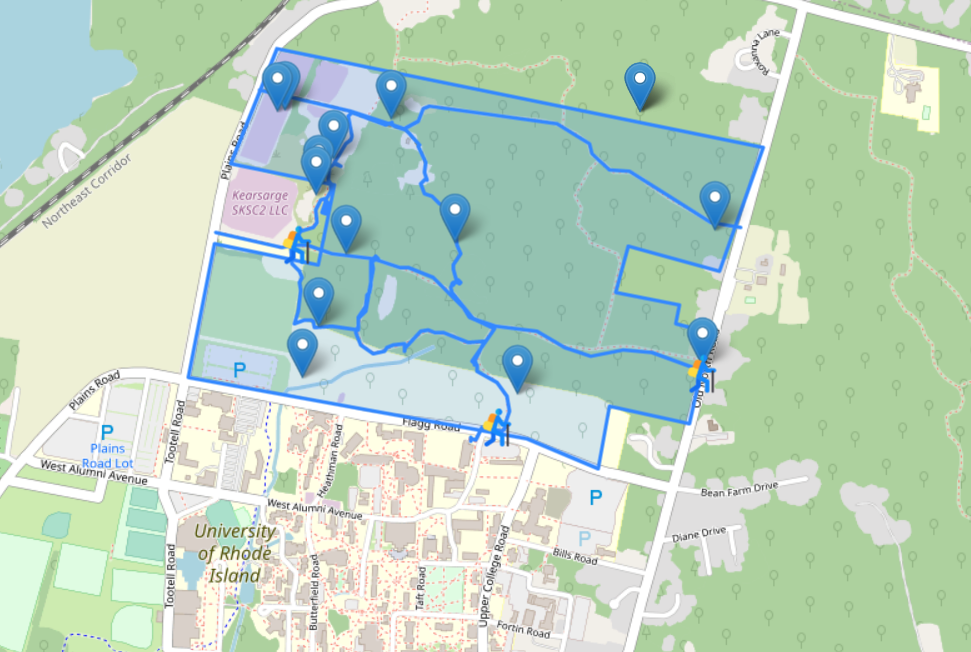 In a time of social distancing and connection through digital media, this project will help to sustain engagement in local communities both within and outside of URI. It will provide local residents with a walking tour experience that showcases the important roles that the North Woods play in the community as well as the social and ecological history of the place. The project will also offer important field-based learning experiences for graduate students and document ongoing research in the North Woods by students and faculty at URI.
Sample Augmented Content
DWELL collaborators have begun prototyping and modeling sites in the North Woods in preparation for the larger-scale project rollout next year. Several models are available to view in augmented reality by following these instructions. There are also videos of the models available on our Instagram page.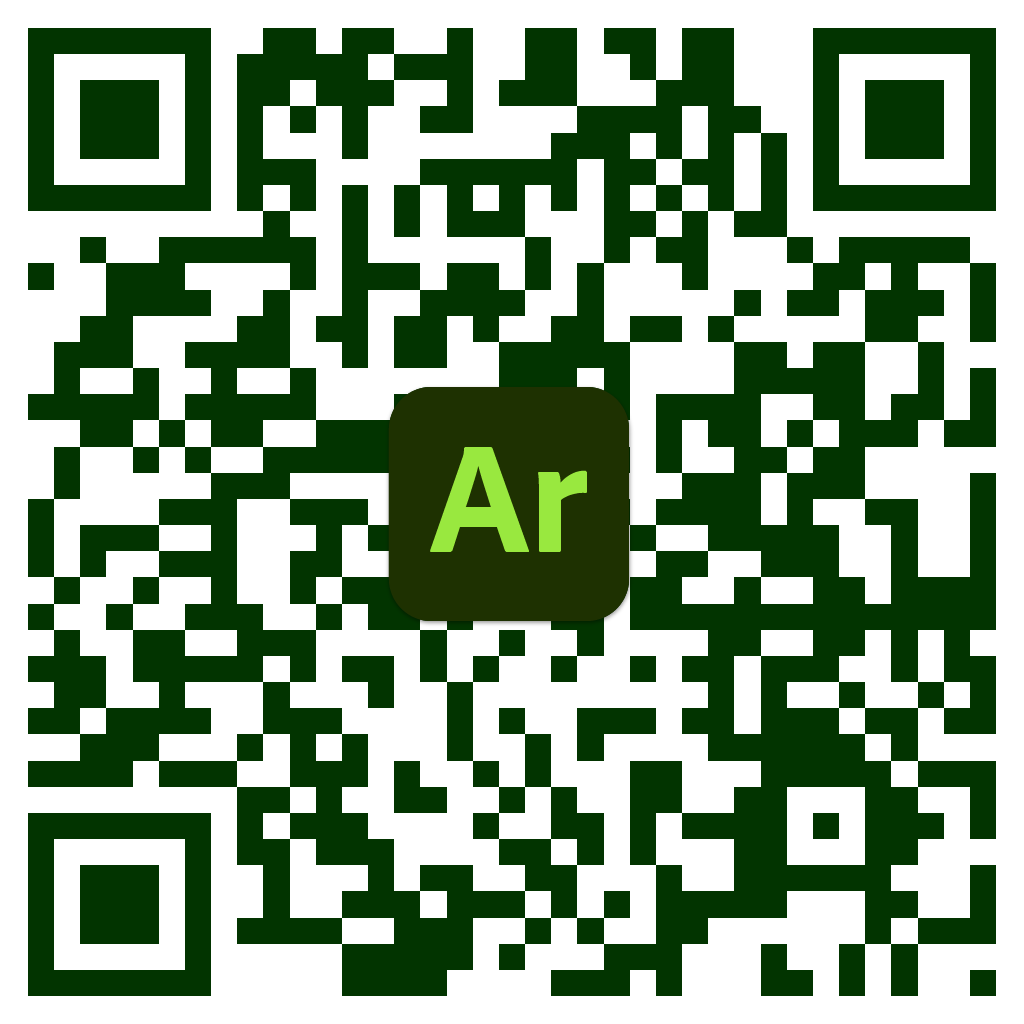 Scan the following QR codes with your smart device's camera
You will be prompted to download and install Adobe Aero (if you do not already have the app)
The augmentation should automatically load after installation (you may have to rescan the QR code once you install the app)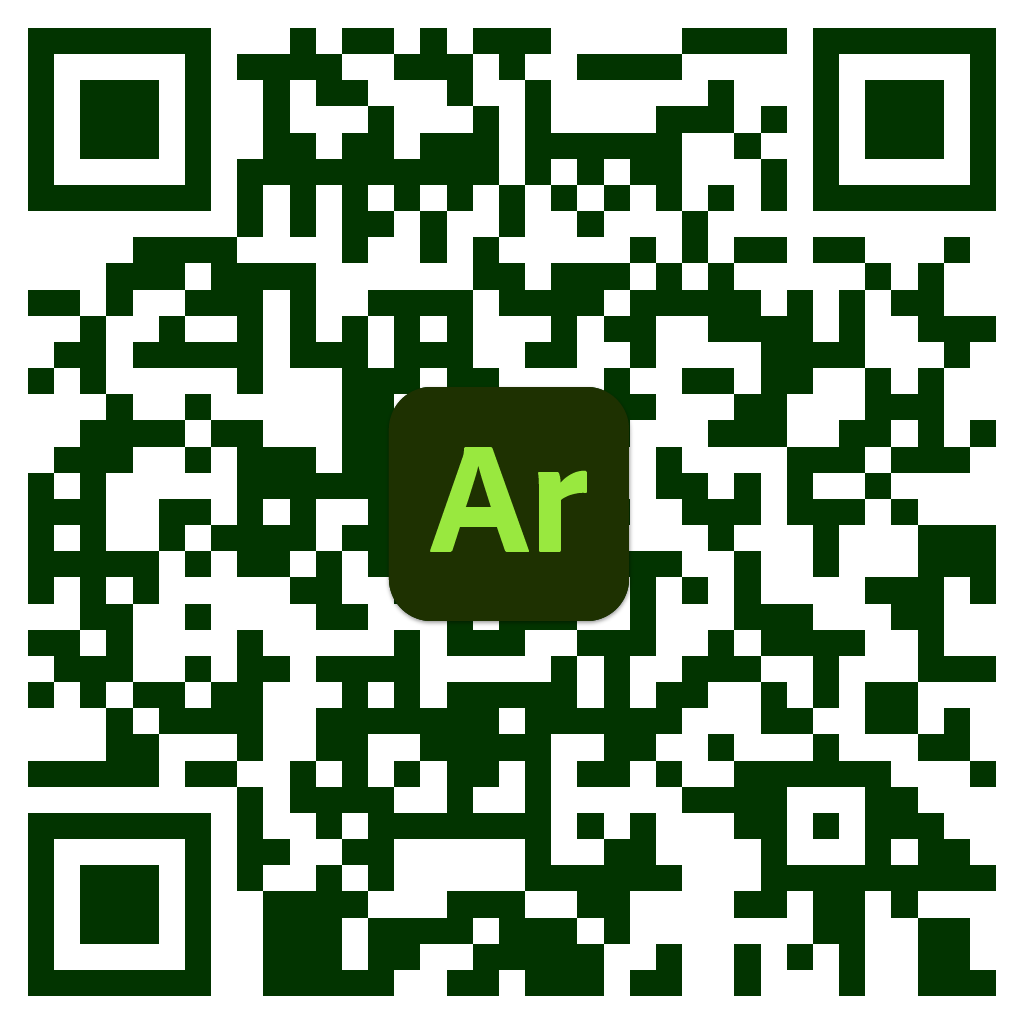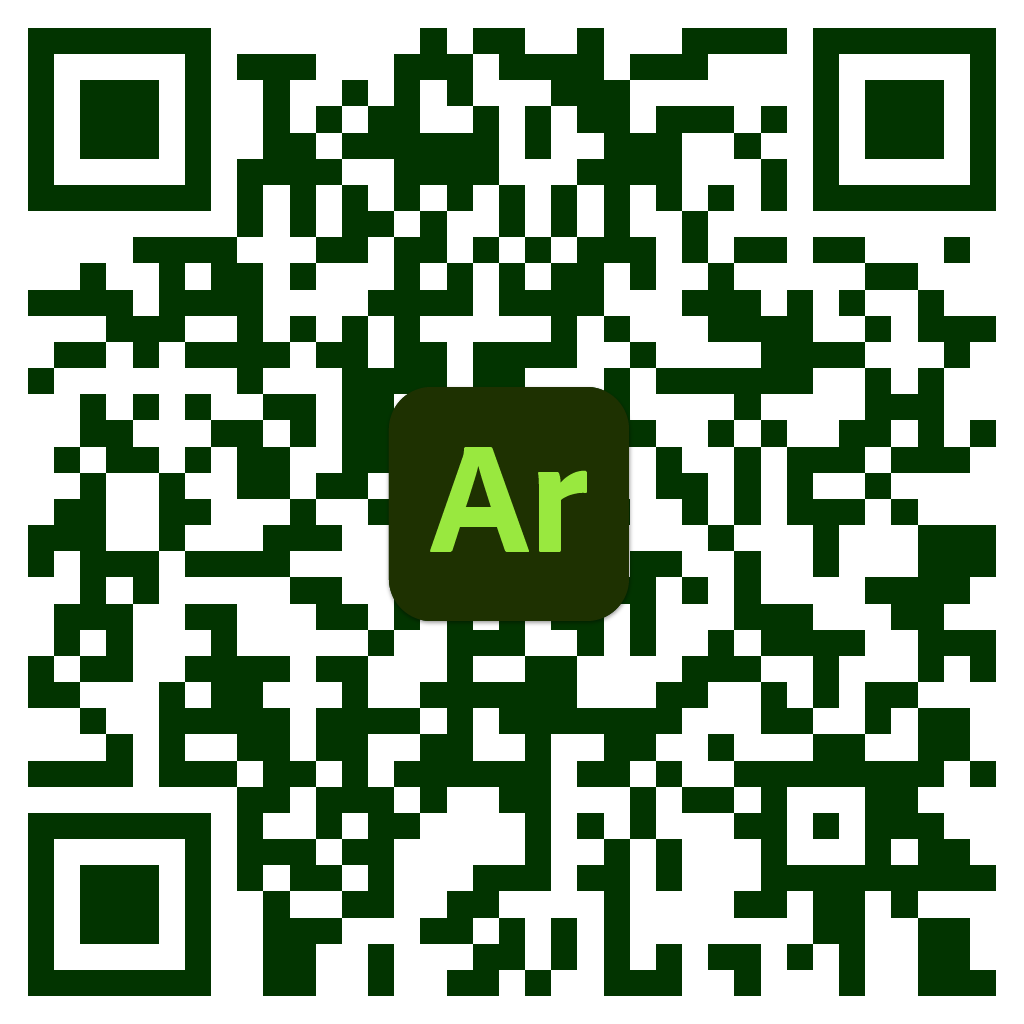 Funding Acknowledgement
Funding for this program was generously provided through small grants from the North Woods Stewardship Council at the University of Rhode Island and a CAREERS Cyberteam NSF grant. The project collaborators acknowledge use of the resources of the URI Center for Computational Research and the Massachusetts Green HPC Center (MGHPCC) for this work. Any views, findings, conclusions, or recommendations expressed in this website and digital media project do not necessarily represent those of our sponsors.