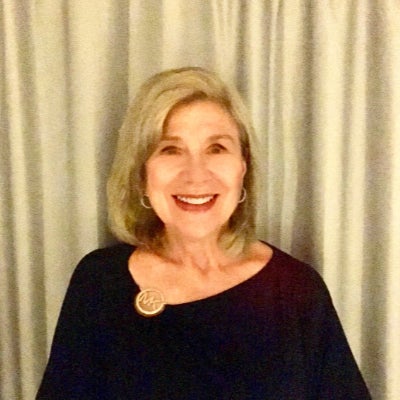 Professor
Early Childhood Education
Phone: 401.742.1198
Email: susant@uri.edu
Office Location: Chafee Hall, Rm 702
Biography
Dr. Brand, a former primary grades teacher and K-12 literacy specialist, is a full professor III in Early Childhood Education in the College of Education. She has served as counselor of the Iota Sigma Chapter of Kappa Delta Pi Education Honor Society for the past 31 years and, along with the chapter officer, has achieved seven Achieving Chapter Excellence (ACE) awards for this chapter. Dr. Brand teaches methods courses in early childhood education and supervises student teachers. She also teaches education and social justice courses. She is the recipient of the Multicultural Student Services Center Diversity Award and has presented numerous workshops addressing the LGBTQ+ population, locally, regionally, and nationally.
Along with Dr. Hyunjin Kim, Dr. Brand serves as co-PI on an innovative grant involving a new totally online early childhood education program for experienced early care providers. Dr. Brand is the author or co-author of four textbooks and numerous professional articles and book chapters. She has presented her research and services in England, Costa Rica, New Zealand, Peru, China, and western Africa. An outdoor enthusiast, in her spare time Dr. Brand enjoys swimming, kayaking, travel, camping, and hiking.
Research
Literacy, Storytelling, Parental Engagement, Children's play, Curriculum
Education
D.Ed., Curriculum and Instruction (Minor in Human Development), Pennsylvania State University, 1995
M.A., Reading, with Reading Specialist and Administration Certifications, West Virginia University, 1975
B.S., Elementary Education, Indiana University of Pennsylvania, 1973
Selected Publications
Kim, H. & Brand, S.T., A Figured World Approach to Parental Engagement (International Journal of the Young Child, in press;
Brand, S.T. & Tutwiler, S. (May, 2022). Beyond Critical Race Theory: Integrating Culturally Responsive Teaching in the Pre-K-16 Curriculum. In S. Keengwe (Ed.) Handbook of research on social justice and equity in education. Hershey, PA: IGI Global.
Ciccomascolo, L.E. & Brand, S.T. (2022). Pre-Service Teachers: Leading Positive Change for the Inclusion and Support of LGBTQ+ Students. In N. Bond (Ed.), The power of teacher leaders. pp. 227-241. New York: Routledge.
Brand, S.T. & Lerner, O. (2021) Stress-free Strategies for Sanity and Success for First-Year Teachers. In A. Quinzio-Zaffron & E. Wilkins (Eds.) The new teacher's guide to overcoming common challenges, pp. 106-108. New York: Routledge.
Brand, S.T. & Ciccomascolo, L., eds.); Social Justice in Education: Putting Theory into Practice in Schools and Communities, Hershey, PA: IGI Publishers.
Brand, S.T. & Brand, J.D. (2020). Jessica's Journey: The Story of a Mother and Transgender Daughter. In S.T. Brand and L.E. Ciccomascolo (Eds.), Social justice and putting theory into practice in schools and communities. 108-124. Hershey, PA: IGI Global.
Brand, S.T., & DeRosa, L.J. (2020) A Vision for Pre-service and In-service learner-centered teaching through the arts. In S. Gronseth and E. Dalton (Eds.): Universal Access Through Instructional Design: International Perspectives on UDL. 346-350. New York: Routledge.
Brand, S.T. (2020). Service-Learning and Social Justice for College and University Students: Replacing Memorization with Meaning. In S. Keengwe (Ed.) Handbook of research on diversity and social justice, pp. 788-804. Hershey, PA: IGI Global Publishers.
Moore, A. & Brand, S.T. (2018). A Grand Challenge: Facilitating Service-Learning for Social Justice. In MMS. Dowell & T. Meidi: Service-Learning Initiatives in Teacher Education Programs, Ch. 23, pp. 429-444; DOI: 10.4018/978-1-5225-4041-0, Hershey, PA: IGI Global Publishers.