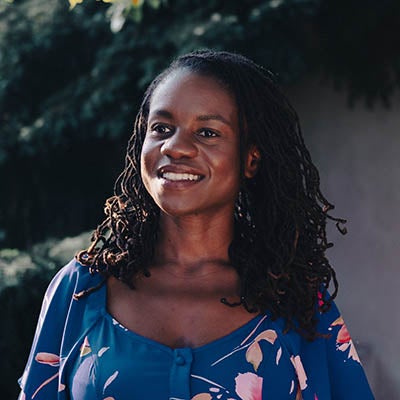 Assistant Professor
Urban Education and Secondary Social Studies
Phone: 401.874.4875
Email: tashal_brown@uri.edu
Office Location: Chafee Hall, Rm 603
Biography
Tashal Brown is an Assistant Professor of Urban Education and Secondary Social Studies. Her research broadly focuses on race, ethnicity, and gender as it concerns issues of equity and justice in educational contexts. She examines how cultivating and enacting critical literacies and liberatory pedagogies in K-12 schools, community-based spaces, and teacher education shape youth and educators' perspectives, experiences, and actions. Her collaborations with youth, educators, and community-based organizations demonstrate an unwavering commitment to fostering critical and transformative educational spaces with an increased capacity for innovative teaching and opportunities for youth to engage critically and creatively. Notably, she seeks opportunities to work alongside youth to pursue inquiries that address sociopolitical issues impacting their lives.
Research
Race, Ethnicity, and Gender
Urban Education
Diversifying the Teacher Workforce
Ethnic Studies and Social Justice-Oriented Curriculum and Pedagogy
Community-Engaged Research
Participatory Action Research
Education
Ph.D., Curriculum, Instruction, and Teacher Education, Michigan State University, 2020
M.A., Africana Studies, State University of New York At Albany, 2010
B.A., Africana Studies and Creative Writing, Hampshire College, 2007
Selected Publications
Sanchez, S., & Brown, T. (2022). Introducing Poetic Collage as Method: From the Voices of Girls of Color. Cultural Studies, Critical Methodologies, 1-11.
Brown, T. (2022). "I never really had the right words": Critical literacies and the collective knowledge building of girls of color. Curriculum Inquiry, 1-22.
Brown, T. (2021). "To be our best selves": Critical dialogue with girls of color about their experiences in a social justice leadership program. Journal of Curriculum and Pedagogy, 1-27.
Carter Andrews, D. J., Brown, T., Castro, E., & Id-Deen, E. (2019). The impossibility of being "Perfect and white": Black girls' racialized and gendered schooling experiences. American Educational Research Journal, 56(6), 2531-2572.
Carter Andrews, D., Brown, T., Castillo, B. M., Jackson, D., & Vellanki, V. (2019). Beyond damage centered teacher education: Humanizing pedagogy for teacher educators and preservice teachers. Teachers College Record, 121(6), 1-28.