Environmental and Natural Resource Economics B.S.
Overview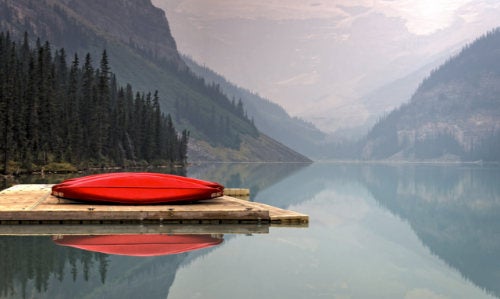 How can we create a sustainable future that protects the environment while maintaining a prosperous society? Why have humans caused environmental degradation on local, regional, and global scales, and what can we do about it? Public agencies, nonprofit organizations, and private businesses need professionals who can answer these questions in order to design a new sustainable world.
How does ENRE prepare you?
As a major in Environmental and Natural Resource Economics (ENRE), you will acquire tools that can help answer these questions. This major integrates the natural sciences with economics to help us understand why many of earth's natural resources are under threat and how we can design policies to address these threats. Students will learn to weigh options and make important decisions concerning the protection, restoration, development, and use of our natural resources. The major prepares students for graduate school or for careers in the public and private sector that address environmental and natural resource management, business, or public policy. Professionals in these fields play an important role in coordinating interdisciplinary teams to address such complex problems. Graduates gain an understanding of both natural sciences and the economy.
"Having always been a bit of an environmentalist, I learned about familiar topics from an economic perspective. Between the faculty and course topics, I felt like I finally found where I belonged. The personalized level of interaction with the faculty made me wish I'd chosen ENRE sooner."
Christina Montello '18
What curriculum options are there in ENRE?
The department offers two curriculum options or pathways within the major, a double major between ENRE and College of Business (Green Business), and an accelerated Bachelor-Masters (ABM) program. The two curriculum options under the ENRE major are: Green Markets and Sustainability (GMS) and Environmental Economics and Management (EEM).
Green Markets and Sustainability (GMS)
The Green Markets and Sustainability option is for those who want to understand why our earth's natural resources are under threat, and how we can create a sustainable society that protects the environment while maintaining a high standard of living. This option studies how to restructure traditional markets in order to help address environmental problems.
Green Markets have many advantages over traditional government regulations in solving environmental problems, and in many circumstances Green Markets can be far more effective at protecting the environment while also enhancing the economic vitality of our communities. But Green Markets need to be carefully structured if they are to be effective. Our GMS option teaches students about the promise of this approach, and how to design green markets so as to avoid potential risks.
More broadly, we view the causes of environmental problems and their solutions without a predetermined perspective on the ethics of markets and governments. Markets and government regulations can be complementary, and they both have essential roles to play in creating a sustainable, productive and equitable society.
Environmental Economics and Management (EEM)
Undergraduate students who have a strong interest in natural resource sciences, and in how the environment affects the economy, will find this to be a challenging and rewarding major. The Environmental Economics and Management option is multidisciplinary, and prepares students to analyze rigorously problems of natural resource management by developing a broader understanding of the relationships between the processes of the physical and biological world, and of economic systems.
Undergraduate advisors