Bachelor of Science (B.S.) in Health Studies
Health Services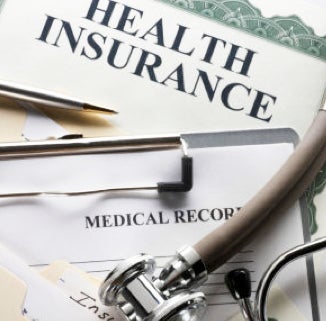 This specialization provides you with a range of skills necessary for careers in the health care industry, with an emphasis on preparing you for roles within the health care workforce of tomorrow that do not involve direct patient care. Graduates will:
Possess foundational knowledge of human health and disease;
Gain an awareness and appreciation of how the current health systems serve those in need;
Understand economic principles and forces that influence the efficiency of health care service delivery and administration; and
Be capable of effectively communicating within organizations and with other stakeholders, orally and in written form.
Course Options
For the Health Services specialization, students must select a minimum of 18-24 credits (6 courses) from the list below. At least 4 courses must be at the 300 or 400 level. Courses selected must be from at least three different disciplines/departments.
Course #
Description
Prerequisites
Credits
Biomedical and Pharmaceutical Sciences

BPS 201
How Drugs Work
3 credits
Business

MGT 341
Organizational Behavior

Jr. Standing
3 credits
MGT 342
Human Resources Management
Jr. Standing
3 credits
Communication Studies

COM 351
Organizational Communication

Jr. Standing
3 credits
COM 361
Intercultural Communication

Jr. Standing
3 credits
COM 402
Leadership and Motivation

ACC 201, ACC 202 or COM 251
3 credits
COM 450
Organizational Communication Theory

COM 251, Jr. Standing
3 credits
COM 461
Managing Cultural Differences
COM 361, Jr. Standing
3 credits
Economics

ECN 201
Microeconomics

3 credits
ECN 360
Health Economics (HR)
ECN 201
3 credits
Health Studies

HLT 312
Intersecting Social Identities
HLT 200
3 credits
Health Studies/Communication Studies

HLT/COM 320
Health Communication
HLT 200
3 credits
Health Services Administration

HSA 360
Health Services Administration (HR)
Jr. Standing
3 credits
Pharmacy
PHP 201
Intro U.S. Health Care System (HR)
3 credits
Political Science/Human Dev & Family Sci
PSC/HDF 405
Policy Issues in Health
3 credits
Psychology

PSY 255
Health Psychology

3 credits
Sociology

SOC 224
Health, Illness and Medical Care
3 credits
Writing

WRT 306
Writing Health and Disability (HR)
3 credits
WRT 303
Public Writing
3 credits
WRT 332
Technical Writing
3 credits
WRT 388
Proposal Writing for Clients
3 credits