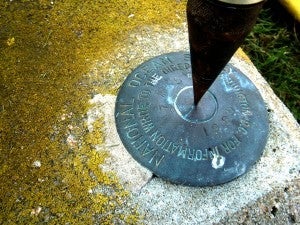 The URI Graduate Certificate in Geographic Information Systems and Remote Sensing (GIS/RS) provides students advanced training in using geospatial technologies to address analytical problems where location is an essential parameter. All environmental issues are place-based and require data on the location of features on the surface of the earth (e.g., wetlands, aquifers, land use, people, sources of pollution, coasts, etc.). Students completing the URI GIS/RS Certificate program will be competent in accessing geospatial data from many sources, creating a cartographically uniform database of geospatial information, performing spatial analysis, and tabulating results quantitatively and cartographically. Students will have the opportunity to use their newly acquired skills in class projects and specialty courses such as coastal applications of GIS/RS, ocean remote sensing, landscape-scale applications, and statistical analysis of spatial data.
Requirements
The following courses are required:
NRS410 – Fundamentals of GIS (3 cr).
NRS509 – Concepts of GIS and Remote Sensing in Environmental Science (4 cr)
NRS522 – Advanced GIS Analysis of Environmental Data (3 cr)
NRS516 – Remote Sensing in Natural Resources Mapping (3 cr)
or NRS415 Remote Sensing of the Environment (3 cr)
Plus 3 credits from the following elective courses:
NRS524 – Application of Advanced Spatial Analysis (1 cr)
NRS528 – Geographical information systems in Python (3 cr)
NRS533 – Landscape Pattern and Change (3 cr)
GEO535 – Geospatial Watershed Modeling (3 cr)
MAF465 – GIS Applications in Coastal and Marine Management (3 cr)
STA515 – Spatial Data Analysis (3 cr)
OCG555 – Modern Oceanographic Imaging and Mapping Techniques (3 cr)
OCG665 – Marine Bio-Optics and Remote Sensing (3 cr)
Admission requirements
Bachelor's degree from an accredited College or University. International students are required to have an overall TOEFL score of 80 or more AND meet the minimum in each individual area: Reading 20, Writing 22, Listening 17, Speaking 17.
Application Instructions
Submit an online application through the URI Graduate School.
You will need to provide: (1) college transcripts certifying successful completion of a bachelor's degree, (2) two letters of recommendation from peers, mentors, or colleagues attesting to your ability to complete graduate-level coursework, and (3) a personal written statement explaining why you are seeking a graduate certificate in GIS/RS. GRE's are not required.
Applications for Fall semester admission should be completed by 10 August and applications for Spring semester admission should be completed by 1 December.
Cost
Standard URI tuition and fee rates for graduate programs apply for the Certificate in GIS and Remote Sensing.
Once in the program
The Graduate Certificate in GIS and Remote Sensing is treated as full-fledged graduate program of the University of Rhode Island. Students must follow standard graduate school guidelines, policies, and deadlines as they navigate the certificate. Important information resources for new students in the program can be found at:
The URI Graduate School
Grad School Forms
New students should meet with Dr. August or Dr. Wang to develop a Program of Study. The Program of Study lists all the classes the student must take to complete the requirements for the certificate.
In the student's final semester, a Intent to Graduate form must be completed.
Frequently Asked Questions
Can credits in GIS/RS classes taken for another graduate degree count toward the certificate? Yes, as long as you are enrolled in both programs at the same time.
Can I transfer in credits taken before being admitted? Yes, you can transfer in 3 credits of graduate GIS/RS classes and apply them toward your certificate.
I have already taken NRS409, NRS410, and NRS516 as an undergraduate, what do I do? Drs. Wang and August will approve substitute classes for your Program of Study. You will work this out with them.
How long does it take to get through the certificate program? It depends if you are a part-time or full-time student. It is possible to complete all the required classes in two semesters if you start in the Fall.
Contact
For more information, contact Professor YQ Wang (yqwang@uri.edu)