URI students, professors recruiting volunteers who want to kick the habit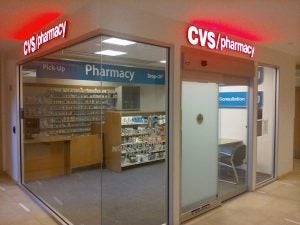 Despite the well-known health risks of smoking cigarettes, more than 36 million Americans continue to regularly light up, according to the Centers for Disease Control and Prevention. That represents about 15 percent of the total population and includes about 13 percent of college-age adults.
Aware that smoking is the leading preventable cause of death — having been linked to multiple forms of cancer, heart and lung disease and other serious ailments — about 70 percent of smokers report wanting to quit. That's not an easy prospect, however, as nicotine is among the most addictive substances, on par with heroin, cocaine and alcohol.
Now, University of Rhode Island Pharmacy students are here to help.
The URI College of Pharmacy, part of the university's Academic Health Collaborative, will offer a smoking cessation clinic this fall, thanks to a $90,300 grant from CVS Health Foundation. The clinic — which is open to students, faculty and staff members of the University, as well as members of the surrounding community — will combine over-the-counter quit aids with motivational counseling to help smokers kick the habit, according to Professor Anita Jacobson, one of the program's organizers.
"Quitting smoking goes well beyond medications," Jacobson said. "You have to look at a patient's behaviors, triggers for smoking, barriers to quitting. Do I really need this cigarette? If not, why can't I put it out? We're trying to get a patient to go from considering quitting to actually quitting."
The cessation clinic is part of an overall effort to discourage smoking on campus and throughout the community. To that end, URI received a grant in September from the American Cancer Society and CVS Health Foundation to advocate for, adopt and implement 100 percent smoke- and tobacco-free campus as part of the American Cancer Society's Tobacco-Free Generation Campus Initiative.
"The ultimate goal is to have a tobacco-free campus where we also have low-cost services to help people quit, while providing students with real-world training," Jacobson said.
URI Pharmacy students will staff the clinic at the model CVS facility in the Pharmacy building, helping patients determine which combination of nicotine gum, patches and lozenges could help them and counseling them on overcoming psychological barriers to quitting. The program combines service to the community with real-world experience, according to Kelly Orr, director of the Doctor of Pharmacy program at URI, who is working with Jacobson to implement the clinic.
"It's another way to incorporate health care on campus," Orr said. "Students get a lot of exposure to smoking cessation in class. It's great to put them in action and help people by giving them the assistance they need and access to cessation aids."
Participants — which the College will begin recruiting in October — initially visit with a student counselor who investigates their smoking triggers, determines their level of addiction, helps formulate an action plan and sets a quit date. The students will call patients on their quit dates to offer support and meet with them at one-week and one-month intervals. Patients will be asked to track their progress, completing surveys at the three-month and six-month marks to help determine the program's success.
"A 25 percent success rate is average for any kind of cessation products and services. We're expecting to be in that ballpark," Jacobson said, noting the team hopes to attract up to 50 volunteers. The participants will be supplied with quit aids for the duration of the six-month program, along with individualized behavioral therapy. "It's always better to let the patient tell you what would help. We can tell them to chew carrot sticks, but they may be thinking, 'I hate carrots.' The students have been trained to teach people different tips and tricks."
The grant will fund the salary of a graduate student to run the clinic, the cost of quit aids throughout the program and stipends for students to staff the clinic on an appointment basis. The goal is to determine the clinic's effectiveness with an eye toward potentially making it a permanent offering.
"Will people come? Does it help them quit? Will they come back if they relapse? The grant-funded study will help determine if it's effective," Jacobson said.
Participants can enroll through March 2018. For more information, contact Jacobson at uriquit@gmail.com.