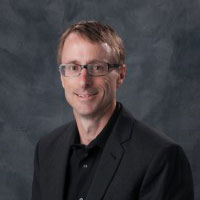 Professor
Office: 495B Lab: 430
Phone: 401.874.9228
Email: drowley@uri.edu
Office Location: Avedisian Hall, 7 Greenhouse Road, Kingston, RI 02881
Research Website
Research
Marine natural products chemistry, antibiotics drug discovery, marine microbial chemical ecology
Education
Ph.D., Oceanography, Scripps Institution of Oceanography, University of California San Diego, 2001
B.S., Polymer Science, Pennsylvania State University, 1990
Selected Publications
Choi H, Mascuch SJ, Villa FA, Byrum T, Teasdale ME, Smith JE, Preskitt LB, Rowley DC, Gerwick L, Gerwick WH. (2012) Honaucins A?C, Potent inhibitors of eukaryotic inflammation and bacterial quorum sensing: Synthetic derivatives and structure-activity relationships, Chemistry & Biology, 19(5):589-98.
Sarkisian SA, Janssen MJ, Matta H, Henry GE, Laplante KL, Rowley DC (2012) Inhibition of bacterial growth and biofilm production by constituents from Hypericum spp. Phytotherapy Research 26(7):1012-6. doi: 10.1002/ptr.3675.
Teasdale M, Donovan KA, Forschner-Dancause SR, Rowley DC (2010) Gram-positive marine bacteria as a potential resource for the discovery of quorum sensing inhibitors. Marine Biotechnology, DOI: 10.1007/s10126-010-9334-7.
Teasdale M, Liu J, Wallace J, Rowley DC (2009) Secondary metabolites produced by a marine Halobacillus salinus that inhibit quorum sensing controlled phenotypes in Gram-negative bacteria. Applied and Environmental Microbiology, 75(3): 567-572.
Socha AM, LaPlante KL, Russell DJ, Rowley DC (2009) Structure-activity studies of echinomycin antibiotics against drug-resistant and biofilm-forming Staphylococcus aureus and Enterococcus faecalis. Bioorganic and Medicinal Chemistry Letters, 19: 1504-1507.
Forschner S, Sheffer R, Rowley DC, Smith D (2009) Microbial diversity of deeply buried Arctic prokaryotic communities. Environmental Microbiology, 11(3): 630-639.
Socha AM, Long RA, Rowley DC (2007) New bacillamides from a hypersaline microbial mat bacterium. Journal of Natural Products, 70:1793-1795.
Socha AM, LaPLante KL, Rowley DC. (2006) New bisanthraquinone antibiotics and semi-synthetic derivatives with potent activity against clinical Staphylococcus aureus and Enterococcus faecium isolates. Bioorganic and Medicinal Chemistry, 14(24):8446-54.