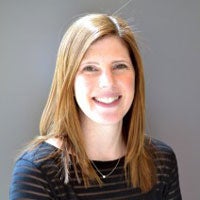 Clinical Professor
Office: 244N
Phone: 401.874.5734
Email: glemay@uri.edu
Office Location: Avedisian Hall, 7 Greenhouse Road, Kingston, RI 02881
URI & Walgreens Pharmacy PGY1 Community-Based Residency
Biography
Dr. Lemay precepts Doctor of Pharmacy students participating in community pharmacy-based clinical rotations, focusing on Medication Therapy Management (MTM), adult immunizations, diabetes, and proper selection of self care (nonprescription/OTC) medication.
Dr. Lemay maintains practice sites with the Visiting Nurse Home & Hospice (formerly Visiting Nurse Service of Newport & Bristol Counties) and Walgreens Pharmacy, where she was recently named Favorite Pharmacist of the Year. She serves as the Residency Program Director for the PGY1 Community-Based Residency Program with The University of Rhode Island.

Research
Dr. Lemay's scholarship, including numerous grants and publications in scientific journals, focuses on clinical services provided by the community pharmacist in the community pharmacy and ambulatory care settings. Most recently she published research on reducing stress and anxiety while increasing mindfulness using yoga and meditation practices for our pharmacy students.
Education
Doctor of Pharmacy, 2000, The University of Rhode Island
PGY1 Community Pharmacy Residency, 2001, The University of Rhode Island