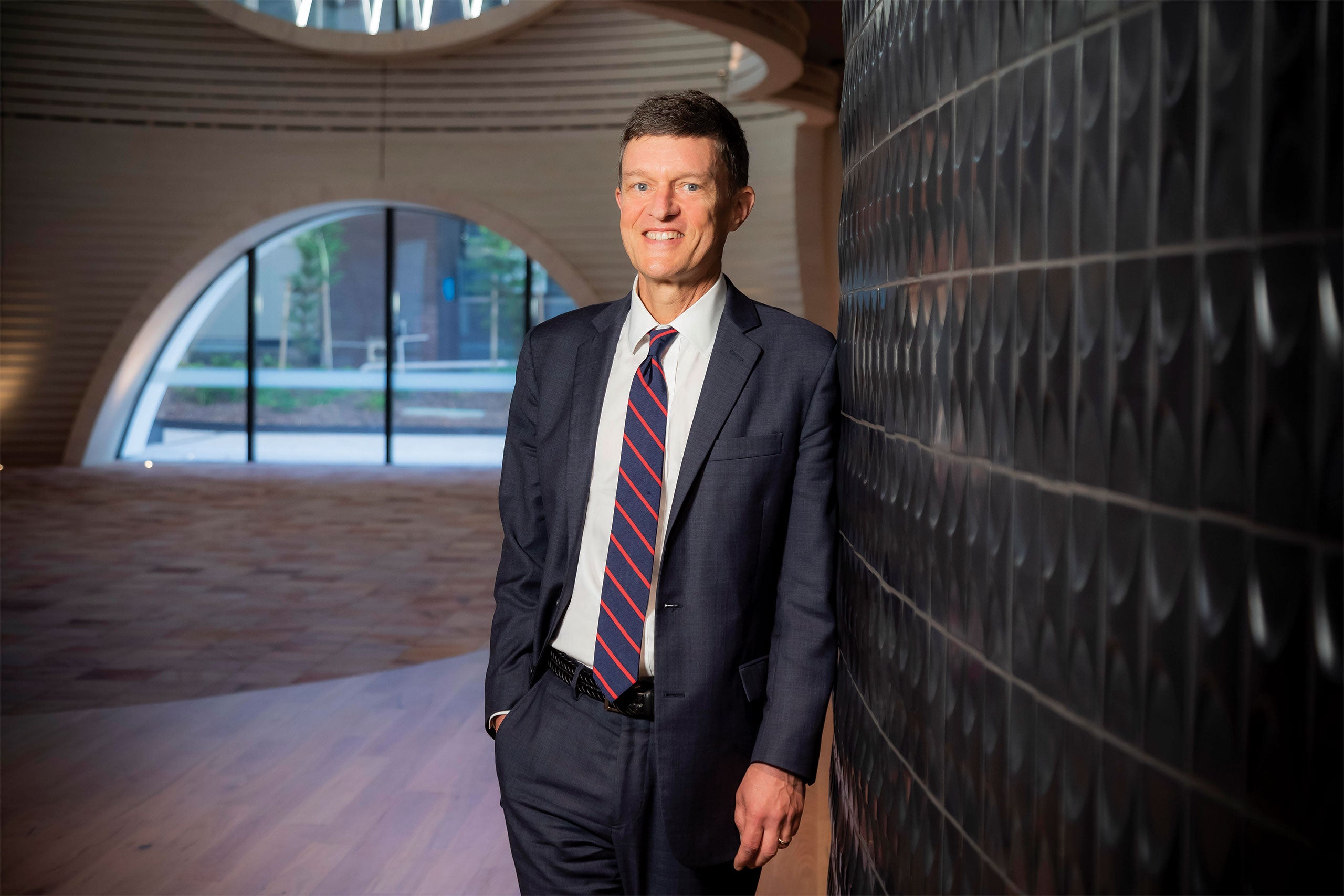 "We're going to do
some bold things."
URI's 12th president Marc Parlange has an all-hands-in attitude when it comes to tackling big challenges.
meet president parlange
President Marc Parlange has spent his life working, exploring, and learning in every corner of the world. Cultivating big ideas, he says, is more than being well travelled, though. It is also about the expansive thinking that comes from collaboration.
"Universities are places of depth in many different fields," he says. "There are good people willing to roll up their sleeves, get together, and work on these tough problems."
---
History
Learn about the presidents who have led the University over its 129-year history.