Please join us in extending a warm welcome to the RISBDC's new restaurant consultants!
Restaurants, food trucks, caterers, and others in the food industry continue to face unique challenges as the COVID-19 pandemic continues. To support these businesses, the RISBDC is adding two new specialized business consultants to our team. Each with decades of experience in the hospitality industry, Maggie Longo and Nemo Bolin are poised to offer one-on-one support to RI businesses in the restaurant and food world as they adapt to short- and long-term industry-specific changes.
Distinct challenges that Longo and Bolin are equipped to help businesses face include:
menu development or redevelopment
budget and project management
exploring new business models
physical space layout
costing
beverage options
employee development
and more!
Partnering with our existing team of business consultants supporting business development and access to capital, the RISBDC provides a full range of no-cost, individualized support to RI's restaurant and food service community.
Meet the Restaurant & Hospitality Consultants
Maggie Longo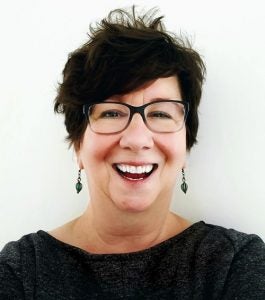 Longo came to RI to further her education and begin a career in hospitality in her 20s. She loves the enthusiasm and energy that entrepreneurs and small business owners bring to the table, and feels in her element helping launch new ideas and initiatives.
"I was fortunate to be involved with independent restaurants and entrepreneurs from the beginning, and found my niche in helping those businesses craft strong operational practices, along with the graciousness and theater that is a key element in hospitality," Longo said. "Those opportunities allowed me to be involved with some of the most innovative and successful small business owners in the region."
Longo says it's incredibly fulfilling to be part of the process that gets clients closer to realizing their dream. She appreciates ways the current crisis has required business owners to be more creative and focused, and to pivot toward new practices and revenue streams to stay competitive—all skills that will support their success in the long run.
In her free time, Long enjoys reading, working on next year's garden plan, and refining her cocktail cherry recipe!
Nemo Bolin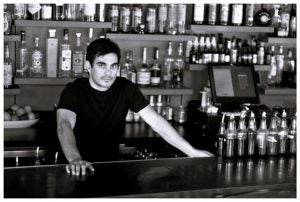 Bolin also brings decades of hospitality experience to his role as a consultant, including nine years as owner/operator of his own small business in Providence. He enjoys helping small business owners and entrepreneurs solve problems that they may not have even realized they had. To do this, he says, business consultants need to have an ability to both focus on the small details of each business and also to have an understanding of the surrounding business environment overall.
His hope for restaurants and food service businesses during the current crisis is that they become more nimble and agile in how they operate. "The goal for any business is to have the ability to shift strategies as necessary without negatively impacting core business," he said.
When he's not busy supporting his clients, Bolin enjoys spending time with his two boys and boxing for exercise.
Welcome Nemo and Maggie!
Register for counseling
Business owners interested in no-cost, one-on-one counseling through the RISBDC should register on our website using the RISBDC Request for Counseling. They will be assigned to a counselor for a needs assessment, and then linked to a restaurant consultant for industry-specific needs.