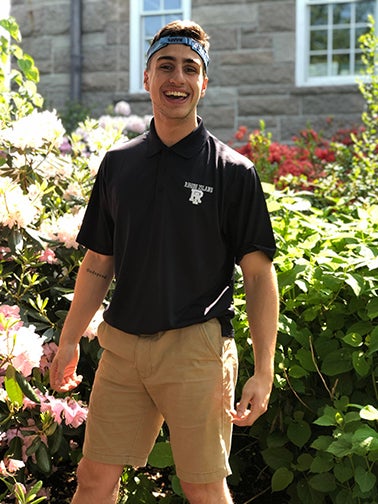 Brian Martin
Senior
Secondary Education and History Major
About Brian
Hello everyone! Growing up in Rhode Island and going to school at URI has allowed me to take advantage of some of the most amazing things that the state has to offer.
I spend most of my time exploring Providence and South County, as well as thrifting and listening to music. I am passionate about education reform through providing equal opportunity to all students.
---
What I'm Doing Now
I have been spending my time in Providence this summer with my best friends while we all prepare for our senior year. I have been working at an outdoor furniture company while also running a second-hand clothing store on the side!
Favorite Thing About URI
The community of people who call URI their home. There is an energy from the students and staff who attend URI — they genuinely believe that this is the greatest place on the planet. Everyone bleeds Keany blue, which makes attending this school the most exciting experience!