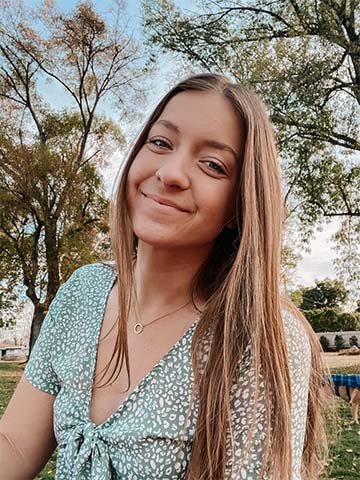 Emma Dallaire
Senior
Health Studies Major
About Emma
I came to URI from Santa Clarita, California in 2018. I was a part of the URI Ramettes dance team for three years and thoroughly enjoyed cheering on our sports teams. I also served on an Alternative Spring Break trip to Laredo, Texas during my sophomore year. Some of my other interests include: going to the beach, hiking, and reading.
---
What I'm Doing Now
I'm going into my senior year, and I'll be graduating in December. I had a great time being an O-Week leader for my first few first years. I'm also working towards getting my CNA license so I can start working in the medical field. I'm excited to make the most of this year by taking advantage of living in such a beautiful town with my best friends.
Favorite Thing About URI
The diverse and inclusive campus community. I know I will always have a positive experience on campus because of how welcoming the students are to everyone. Whether it's showing school spirit at basketball games or supporting different organizations around campus, this is what makes URI truly feel like home to me.