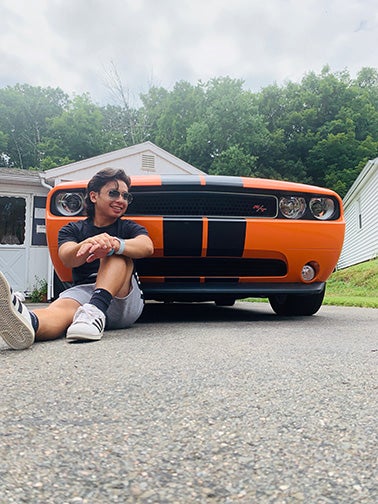 Peyton Thiel
Junior
Data Science Major
About Peyton
I grew up in Meriden, Connecticut and started my first year at URI in 2019. A few things about me: I wrestled in high school and played baseball for most of my life, so I really like to make an effort to be up and active most of the time. Exploring the world around me and eating some excellent food is something I love doing in my free time as well. Also, I played the piano for longer than I can remember, so creating, listening, and chatting about all kinds of music is something that I can never go a day without.
---
What I'm Doing Now
I'm getting ready to jump right into this year's Leadership Institute as a peer leader before the second half of my time at URI begins. I am also helping out with various fun events for first-year students as an O-Week leader. I'm super excited to hit the ground running this year and start making some great memories with good people again here in Rhode Island.
Favorite Thing About URI
My friends, mentors, and all the other people I've met would be my favorite parts about URI — 100 percent!