Mission
The mission of the Academic Testing Center is to advance teaching and learning outcomes by offering professional proctoring services that promote honesty, integrity, and equity and providing accessible and inclusive assessment opportunities for students, faculty, and academic departments at the University of Rhode Island.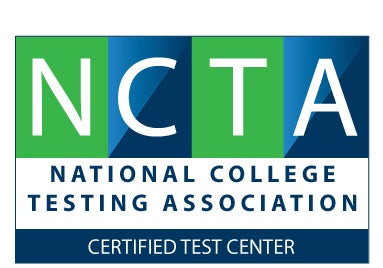 The Academic Testing Center achieves this mission by adhering to the Professional Standards and Guidelines of the National College Testing Association (PDF) and maintaining testing center certification with the NCTA.
Dismiss message
News You Can Use: OPEN Summer Session I
In response to faculty feedback, the Academic Testing Center will be extending services through June 23rd.
May 22nd – June 23rd: Tuesdays and Wednesdays from 8am – 6pm or by appointment
The ATC welcomes paper-based exams, BrightSpace, Examsoft and more – submit requests through the ATC's faculty portal.
Faculty and campus partners – have a special request for the summer? Contact Lisa Macaruso for a consultation.
Summer I Hours & Location
May 22nd – June 23rd | Tuesday and Wednesday 8am – 6pm | Or by appointment
Kingston Campus: Chafee Social Science Center | Testing: Room 202 / Office: Room 201
Telephone: (401) 874-4421 | Email: academictesting@uri.edu
1,084
Unique Students Served
3,969
Hours Saved by Faculty!
Who We Are:
Asst. Director
she/her/they/theirs
Lead Proctor
She/her/hers