Mission
The mission of the Academic Testing Center is to advance teaching and learning outcomes by offering professional proctoring services that promote honesty, integrity, and equity and providing accessible and inclusive assessment opportunities for students, faculty, and academic departments at the University of Rhode Island.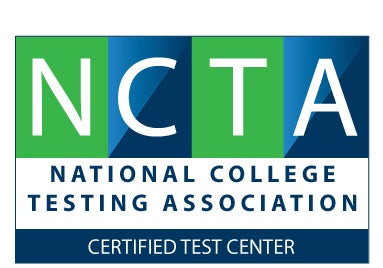 The Academic Testing Center achieves this mission by adhering to the Professional Standards and Guidelines of the National College Testing Association (PDF) and maintaining testing center certification with the NCTA.
Fall 2023 Hours & Location
Mondays 10am-4pm | Tuesdays, Wednesdays, Thursdays, Fridays 8am – 4pm
Kingston Campus: Chafee Social Science Center | Testing: Room 202 / Office: Room 201
Telephone: (401) 874-4421 | Email: academictesting@uri.edu
Dismiss message
News You Can Use:
Expanded Hours for Final Exams – In an effort to meet demand, the ATC will be open 8am – 6pm during the final exam period.
Due to the number of requests and length of time necessary for finals, the Academic Testing Center has reached capacity. At this time, we are exploring options to expand support. Any updates will be promptly communicated!

As always, we value your time and appreciate your trust.
Students – New openings will automatically update in RegisterBlast and those seats will be available to students on a first-come first-served basis. Check RegisterBlast frequently for real time updates/openings up to 24 hours before the exam date.
1,084
Unique Students Served
3,969
Hours Saved by Faculty!
Who We Are:
Asst. Director
she/her/they/theirs