Computer Science B.S. & Cyber Security Minor
Overview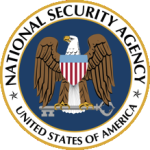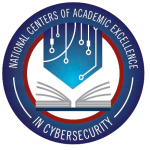 Cybersecurity has evolved into an ever presence force in society. The security of information affects everyone and all sectors of the economy. The workforce demands for educated and prepared students grows every year. Start with a solid technical foundation in computer science and augment it with the specialized skills in the cybersecurity domain.
This program of study consists of two major components, a Bachelor of Science in Computer Science and a Minor in Cyber Security. The NSA/DHS Center of Academic Excellence has validated this program of study for cyber defense education (CAE-CDE). Students must complete both components to receive recognition.
Transfer Students
Students who have credit from another institution particularly CAE CDE-2Y schools may be able to apply them to this degree program at URI. The Transfer Resource Center provides information for students looking to transfer courses to URI.
The Department has an existing Joint Articulation Agreement (JAA) with the Community College of Rhode Island to make the transfer process as easy as possible. The Transfer Resource Center provides specific guidance to students from CCRI. Students should review the JAA plan for Computer Science BS for a list of courses that transfer to this degree pathway.