Digital Forensics and Cyber Security Center
National Centers of Academic Excellence in Cybersecurity Program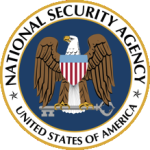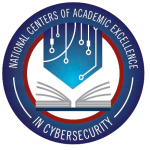 The National Centers of Academic Excellence in Cybersecurity (NCAE-C) has designated the University of Rhode Island as a Center of Academic Excellence in Cyber Defense education (CAE-CD).
The NCAE-C program creates and manages a collaborative cybersecurity educational program with community colleges, colleges, and universities that:
Establishes standards for cybersecurity curriculum and academic excellence
Includes competency development among students and faculty
Values community outreach and leadership in professional development
Integrates cybersecurity practice within the institution & across academic disciplines
Actively engages in solutions to challenges facing cybersecurity education
The National Security Agency's National Cryptologic School (NCS) manages the NCAE-C program, but the program has two federal partners that make it possible: the Cybersecurity and Infrastructure Security Agency (CISA), which is part of the Department of Homeland Security (DHS), and the Federal Bureau of Investigation (FBI). NCAE-C also closely collaborates with other federal agencies: the National Initiative for Cybersecurity Education (NICE), a Department of Commerce organization, and the National Science Foundation (NSF).
Learn more about National Centers of Academic Excellence
Read the official URI press release on becoming a National Center of Academic Excellence