Become part of a welcoming community dedicated to academic excellence, artistic creativity, and intellectual curiosity.
The URI Honors Program will provide you with the opportunity to take dynamic, interdisciplinary courses developed with you in mind. You'll engage in original research alongside faculty who are leaders in their fields and examine emerging trends as you develop your work in both the sciences and humanities.
The URI Honors Colloquium 2023
Join us for this year's colloquium, Business for the Common Good.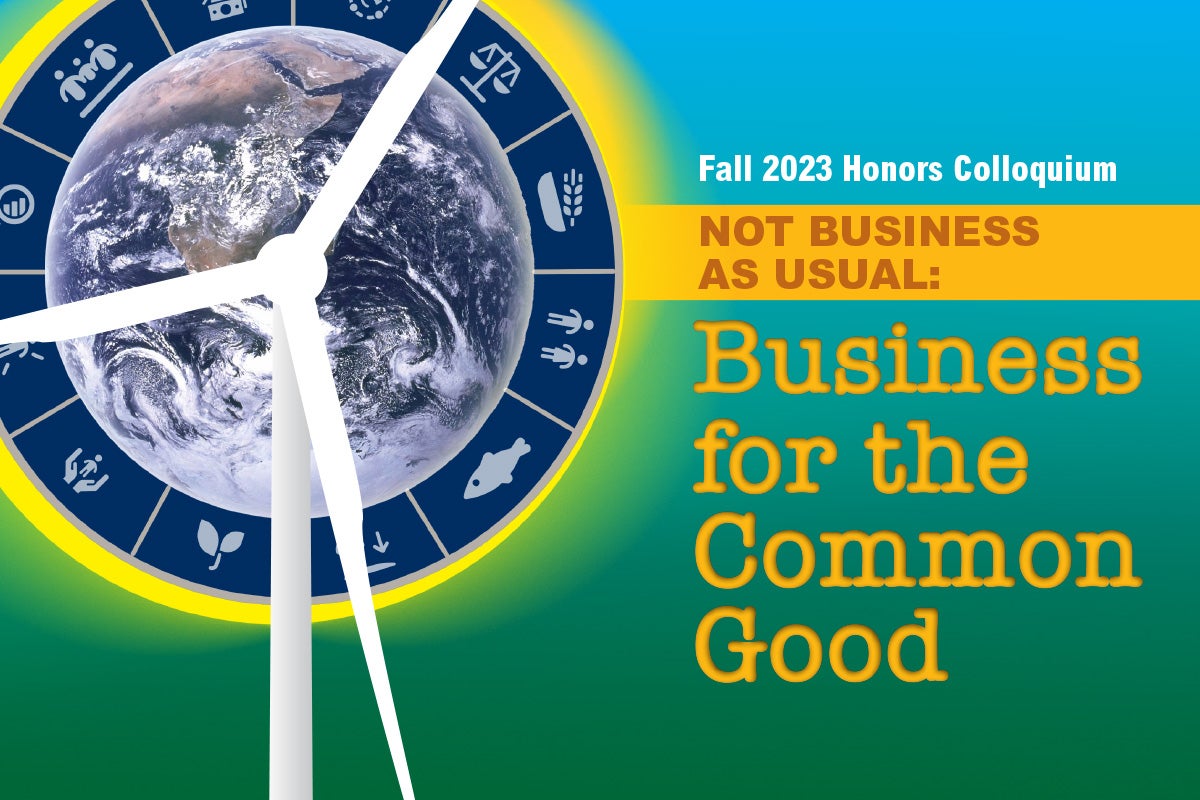 Why join the Honors Program at URI?
A collegial community
You'll meet other highly motivated students doing interesting work in all different majors. Find your community through discussions in the smaller classes or grabbing coffee in the honors lounge.
Individualized support
No matter what your major is, our Honors staff and faculty will get to know you personally through one-on-one advising and meetings with faculty mentors. You'll get the advising, support, and guidance you need for your unique goals and interests.
Produce your own research
The Honors Project allows you to work closely with a faculty mentor of your choosing on a semester- or year-long research project or creative work. Intellectually and creatively, this project is whatever you dream it to be.
Unique opportunities