Welcome to Launch Lab.
The front door to entrepreneurship.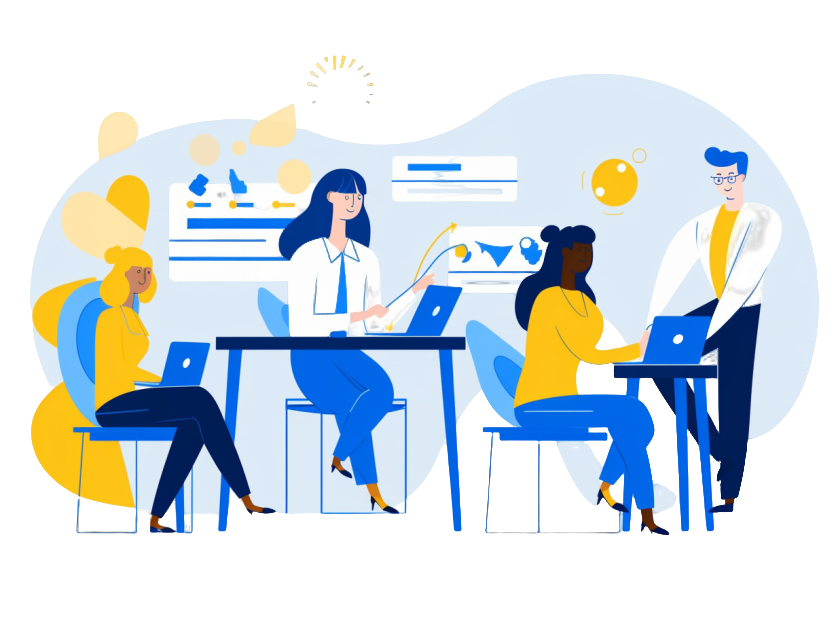 ---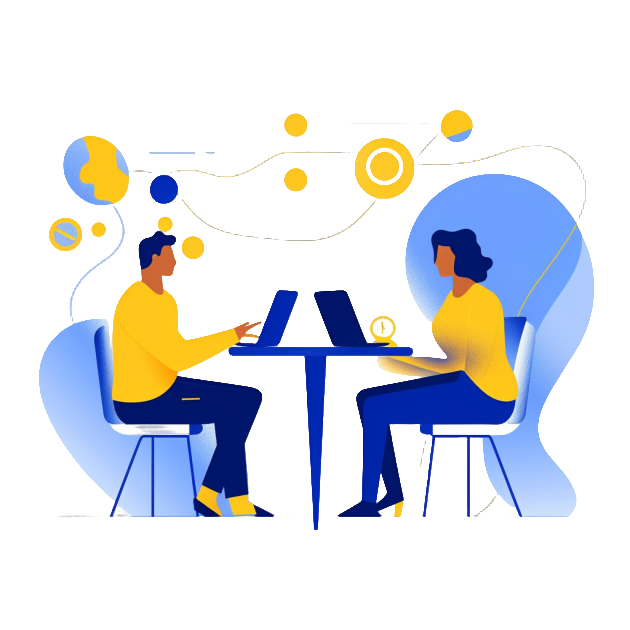 Advising
Launch Lab provides 1:1 advising and idea support through peers and innovation coaches, helping individuals plan and launch their innovative ideas.
Access
Launch Lab provides opportunities for individuals to network and collaborate with industry professionals, other companies, and potential investors to help launch their ideas and create a meaningful impact.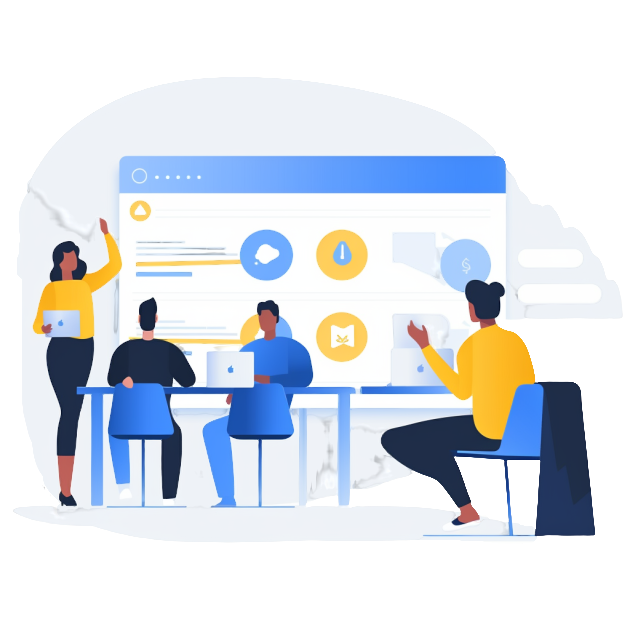 Events
Launch Lab hosts events that offer tools and resources for idea generation, collaboration, and innovation, helping big- thinkers think even bigger.
---
Launch Lab is committed to supporting and empowering individuals in pursuing innovation and entrepreneurship. Launch Lab helps cultivate a culture of innovation and entrepreneurial thinking among the URI community by providing students with access to tools, resources, and mentorship.
"Launch Lab feels like a safe-haven for creativity."
Quincy Clark '23
"I come into the Launch Lab and all my ideas seem achievable."
Nicole Jones '25
Launch Lab recognizes that students are the future of innovation and seeks to empower them to develop the skills, knowledge, and networks needed to succeed in their endeavors. By investing in students' ideas and providing them with the support they need to turn their ideas into reality, Launch Lab is helping to create a brighter future for all.
"I moved my idea further forward in 3 weeks with the Launch Lab then in 3 months working on my own."
Caitlyn Greene '22
Network of Mentors
Launch Lab offers a network of innovation coaches comprising industry experts, successful entrepreneurs, and experienced professionals who provide guidance and support to aspiring innovators through one-on-one mentoring sessions, workshops, and other resources. This network is a valuable asset for those seeking to launch their ideas and create a meaningful impact.
Connect with an innovation coach
Launch Lab partners with a wide range of industry professionals, companies, and successful entrepreneurs to provide aspiring innovators with access to valuable knowledge, expertise, and resources. Through these industry partnerships, Launch Lab offers opportunities for collaboration, mentorship, and funding, helping to support and grow innovative ideas from the URI community.
Explore industry partners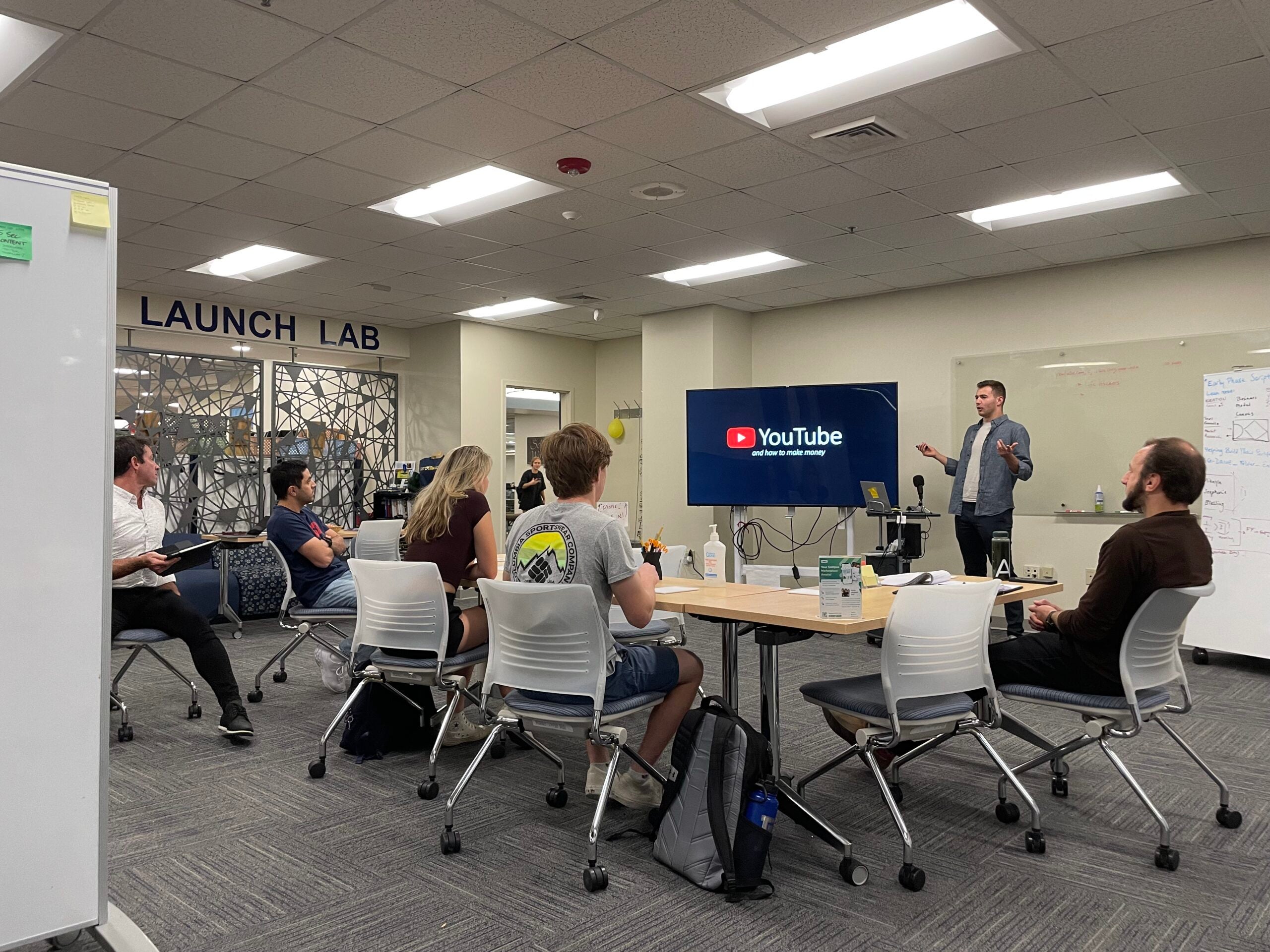 Launch Lab hosts events that inspire, educate, and connect individuals in the URI community with industry professionals and insights into innovation and entrepreneurship. From pitch competitions and workshops to networking events and guest speakers, these events offer opportunities to expand knowledge and gain valuable connections within the innovation ecosystem. By attending Launch Lab's events, aspiring innovators can gain inspiration, learn new skills, and develop valuable connections.
See Event calendar
---

URI Launch Lab
Robert L. Carothers Library and Learning
Commons, Room 104
15 Lippitt Rd, Kingston, RI 02881