Asynchronous Online | Complete in 2 Semesters | Flexible | Affordable
Develop, create, and evaluate social media strategies for businesses and organizations.
Social media has grown to be more than a platform for advertising and information sharing. Effective social media strategies can boost an organization's reputation and create a long-lasting consumer relationship. Courses are designed to broaden current and future social media specialists' strategic perspectives and improve necessary social media skills for businesses and organizations.
This graduate certificate program offers hands-on experience to enhance practical social media skills by interacting with instructors and peers who have different sets of expertise and perspectives.
Courses include:
SCM 610: Social Media for Strategic Communication
This course teaches students how to best use social media as a tool to meet business and brand needs.
SCM 611: Social Media Branding
This course guides students through strategies for developing social media branding campaigns.
SCM 612: Modes of Creative Content Creation
This course explores various production approaches and how to create engaging social media content.
SCM 613: Social Media Analytics and Listening
This course shows students how utilizing analytics can create specific and effective brand strategies.
"In this certificate program, students will learn how to adapt to the changing social media landscape. A graduate of the program will have a deep understanding of personal and organizational branding and be able to develop relevant and measurable social media campaigns."
Dr. Ammina Kothari, Program Director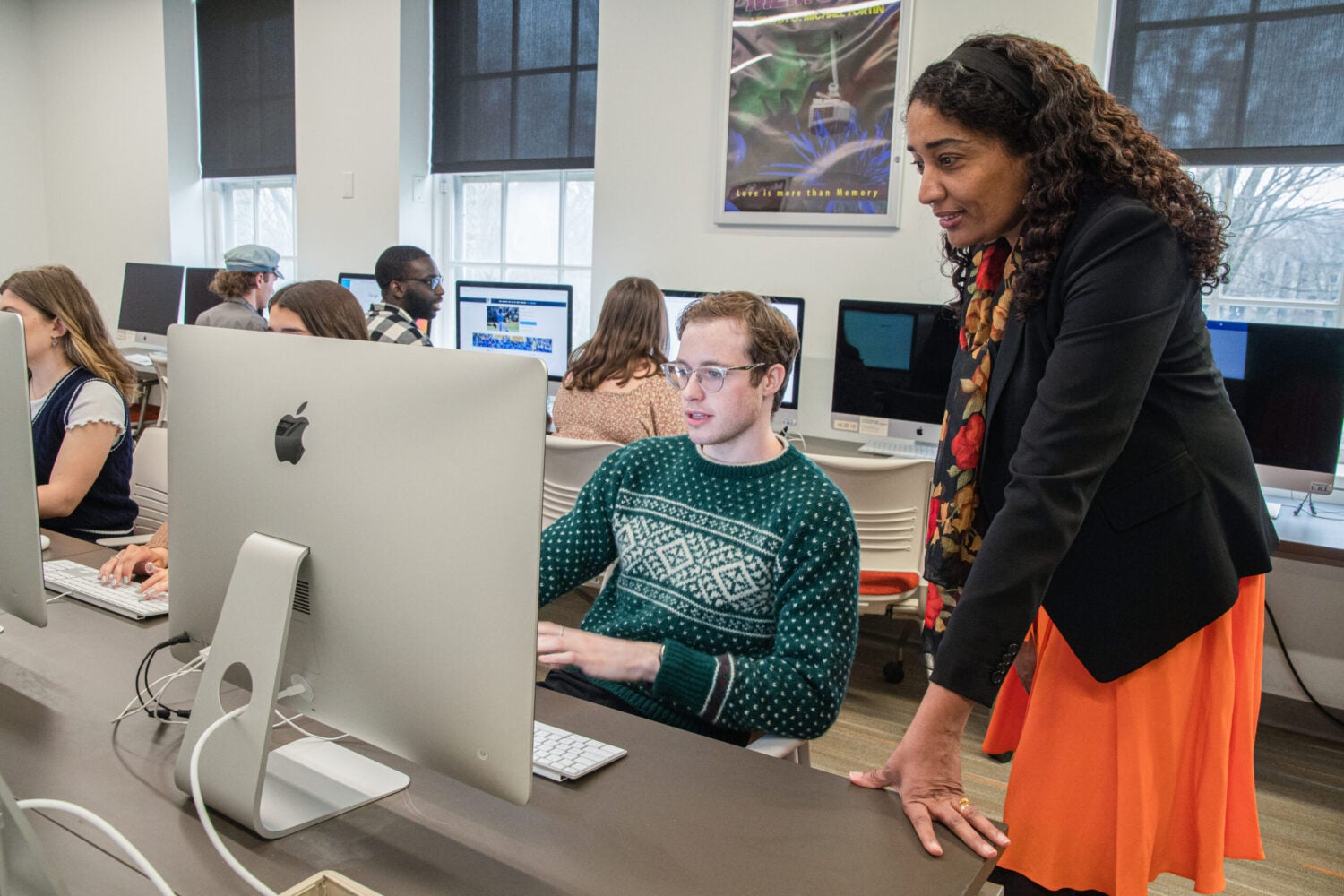 Admission Criteria
GPA of 3.0 or higher*
College transcripts
Two letters of recommendation
Resume/CV
Statement of purpose

Interest in social media marketing
Relevant work experience
Reasons for applying to the online program at URI
Professional goals, as well as plans for achieving these goals
*Applicants with a GPA lower than 3.0 may be considered for provisional admission — please contact online@uri.edu before applying to discuss the GPA requirement.
---
Request Information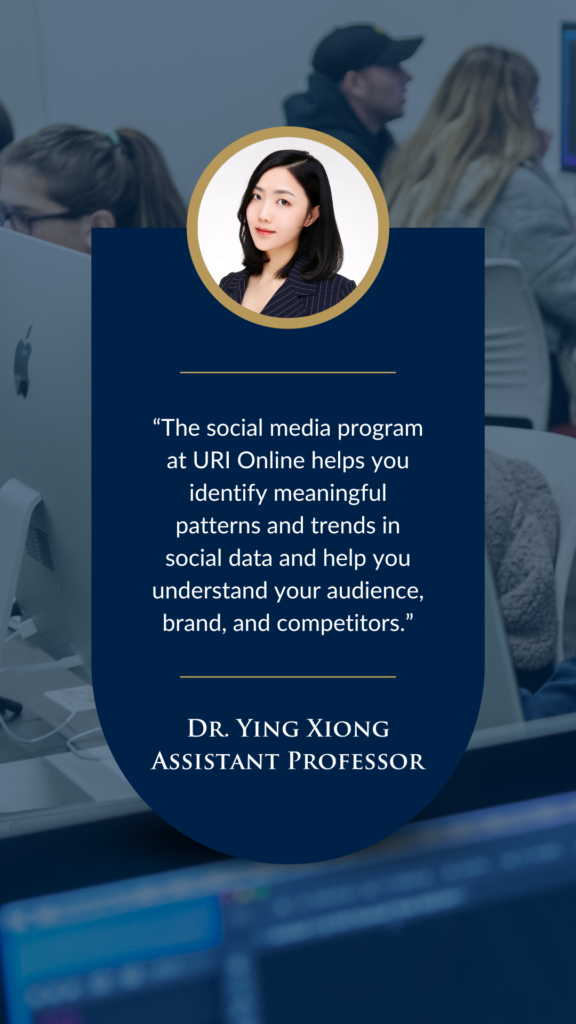 ---
Get in touch.
URI Online Student Support Center
401.874.5280
Professor and Director of Harrington School of Communication and Media
Dr. Ammina Kothari