Future Students
We are looking forward to connecting with you at the events we are hosting. Events include one-on-one meetings with faculty and students, group information sessions and special events offered by the college and the our wider URI community.
Contact
Info Sessions & Events
Recorded Information Sessions & Events
See more of our recorded content, including alumni interviews and past panels, on our YouTube channel.
Pharm.D. Zoom Career Panel – Thursday November 2, 2023
SSHP Pharm.D. Zoom Career Panel – Tuesday, April 11, 2023
Pharm.D. Zoom Career Panel – Wednesday, October 26, 2022
In these student-led panels some of our alumni discuss their day-to-day responsibilities, what they love about their jobs, their path to their current roles, and what they wish they knew on their first day of work.
Meet with us
Register for a virtual visit with faculty and student representatives from the College of Pharmacy to get your questions answered and learn what it's like to be a pharmacy student at URI.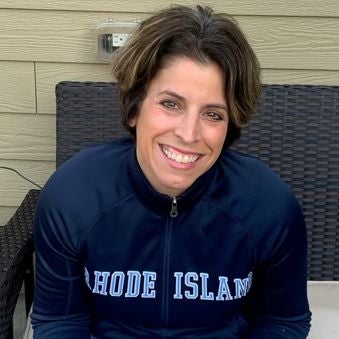 Erica Estus, PharmD, BCGP
Dr Estus is the PharmD Program Director for Student Affairs. She is a Clinical Professor focusing in the area of geriatric and oversees the first professional year experiential education service learning program. She also serves as Chair for the College of Pharmacy Admissions Committee.
Register for a one-on-one Virtual Visit with Erica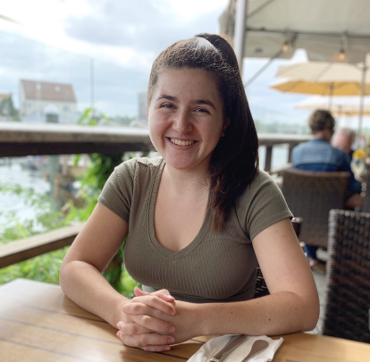 Gaby Mignosa, P3 PharmD Student
Gaby is very involved at URI! She serves as a university tour guide and a College of Pharmacy admissions ambassador. In addition, she is the president of our College of Pharmacy senior care pharmacists group, American Society of Consultant Pharmacists (ASCP), the president-elect of our hospital pharmacists group, SSHP (Student Society of Health-System Pharmacists), the basic life support chair for our leadership society, Phi Lambda Sigma (PLS), and a general member of DRIP (Diversity Representation in Pharmacy) and LKS (Lambda Kappa Sigma) a professional fraternity for women in pharmacy.

She works as a pharmacy intern at South County Hospital and CVS. She has maximized her opportunities at URI interacting with the most incredible students and faculty, and is excited to help you find your home here at URI!
Register for a small group Q&A with Gaby
Tour the College
Tours of the college are available by appointment, please contact Denise Gorenski (401.874.5842 – deniseg@uri.edu). Tours are also part of out Information Sessions (including live zoom tours for remote participants).
Viewing on a phone? Click here for the best experience

Join us for a 25 minute tour of Avedisian Hall. We start with Katelyn, one of our PharmD students, giving a general tour of the building before she hands off to Beth, one of the students in the BSPS program, who shows you around one of our research labs.

Instructions: On a computer, use your mouse to rotate the video. On a mobile device, simply move it around and the view will follow where you are looking.