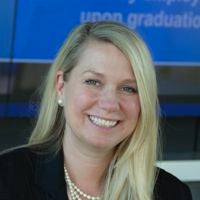 PHP Department Chair and Professor of Pharmacy
Phone: 401.874.5560
Email: KerryLaPlante@uri.edu
Office Location: Room 255A, Avedisian Hall, 7 Greenhouse Road, Kingston, RI 02881
Biography
Dr. LaPlante is the Department Chairperson and a tenured Professor of Pharmacy, as well as the founding Director of the Rhode Island Infectious Diseases Antibiotic Research Program at the Providence VA Medical Center.
As a licensed clinical pharmacist, LaPlante is an internationally recognized expert on antibiotic use, antimicrobial resistance, as well as health policy implementation. She remains on the frontline of the antimicrobial resistance public health crisis by leading statewide initiatives and serving as an advisor to the Centers of Diseases Control and Prevention, PEW Research Center and The Joint Commission.
She currently serves as chairperson for the Rhode Island Department of Health's Antimicrobial Stewardship and Environmental Task Force where she led the Rhode Island Antimicrobial Stewardship Expansion Initiative. In this role, she has created guidance and provided education for Antimicrobial Stewardship across Acute Care, Long Term Care and Urgent Care facilities throughout the State of Rhode Island, specifically for the CVS Minute Clinics Provider meeting at the at CVS National Headquarters in Rhode Island. During the COVID-19 pandemic, she was appointed to the COVID-19 vaccine subcommittee by the governor of Rhode Island.
Combining a clinical and scientific career, Dr. LaPlante has published over 120 peer-reviewed research articles, and she has received continuous uninterrupted funding with over 30 successfully awarded grants totaling over 6 million from the National Institutes of Health, the Department of Veterans Affairs, and Investigator Initiated Research from Research and Development divisions of pharmaceutical industry
She is also Director of the Pharmacology Core for the Rhode Island NIH-COBRE Center for Antimicrobial Resistance and Therapeutic Discovery (1P20GM121344-01A1), a member of the Antimicrobial Resistance Leadership Group (ARLG), an elected Fellow of the Infectious Diseases Society of America (FIDSA) and the American College of Clinical Pharmacy, and a past president of the Society of Infectious Diseases Pharmacists (SIDP; 2018-2019). Her training fellowship (2012-present) awarded from the Office of Academic Affiliations (OAA) at the VHA National Office is one of a limited number of nationally recommended fellowships by the American College of Clinical Pharmacy (ACCP). She is a vice-president at Making a Difference in Infectious Diseases (MAD-ID), and an Associate Editor for Clinical Infectious Diseases.
Research
Dr. LaPlante's foremost research expertise is in the treatment, outcomes, prevention, virulence inhibition (biofilm and toxin), and decolonization of multiply drug resistant bacteria, specifically Methicillin resistant Staphylococcus aureus (MRSA).
Education
Doctor of Pharmacy, Wayne State University, 2002
B.S., Pharmaceutical Sciences, Wayne State University, 2000
B.S., Biology; Minor: Psychology, Canisius College, 1996
Post-doctoral Fellowship in Infectious Diseases/Detroit, MI, 2002-2004
Pharmacotherapy, Anti-Infective Research Laboratory, Eugene Applebaum College of Pharmacy & Health Sciences, Wayne State University and Detroit Receiving Hospital
Accredited Fellowship by the American College of Clinical Pharmacy (ACCP)
Director: Michael J. Rybak, Pharm.D., MPH, BCPS, FCCP
Post-doctorial Graduate Coursework in Detroit, MI, 2002-2003
Advanced Biostatistics & Multivariate statistics, School of Medicine and Community Health, Wayne State University
Positions
Adjunct Professor of Medicine, Brown University, Providence, RI
Director of the Infectious Diseases Research Program and Infectious Diseases Pharmacotherapy Specialist, The Providence Veterans Affairs Medical Center
Selected Publications