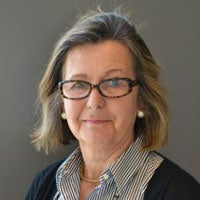 Professor Emeritus
Email: sarar@uri.edu
Office Location: Avedisian Hall, 7 Greenhouse Road, Kingston, RI 02881
Research Website
Research
The population approach to modeling and NONMEM are used to develop structural and statistical pharmacokinetic and pharmacodynamic models. Patient demographics are probed as potential covariates for pharmacokinetic and/or pharmacodynamic parameters.
The objective of the research is to identify patient characteristics that result in altered pharmacokinetic or pharmacodynamic parameters and to allow optimum drug doses to be identified in diverse patient groups. The research has involved drugs from many different therapeutic areas.
Education
Ph.D., University of Liverpool, 1980
Selected Publications
Jackson, K.A., Rosenbaum, S.E., Yuen, G., Pipavola, Y., Kerr, B. and Dudley M.N. A Population Pharmacokinetic Analysis of Nelfinavir Mesylate in Human Immunodeficiency Virus (HIV) Infected Patients Enrolled in a Phase III Clinical Trial. Antimicrobial Agents and Chemotherapy. 44, 1832-1837, 2000.
Rosenbaum, S.E., Baheti G., Akhlaghi F., Trull A.K. Population Pharmacokinetics of Cyclosporine in Thoracic Transplant Patients. Therapeutic Drug Monitoring 27 116-122, 2005.
Rosenbaum S.E, Lee W. and Powell P. Interactive Computer Programs To Teach Clinical Pharmacokinetics and Dose Optimization Methods. J Clin Pharmacol, 46, 1075 2006.
Population Pharmacokinetics of Mycophenolic Acid and its Two Glucuronidated Metabolites in Kidney Transplant Recipients. Sam, W.J., Akhlaghi, F. and Rosenbaum, S.E. J Clin Pharmacol 49. 185-195, 2009.