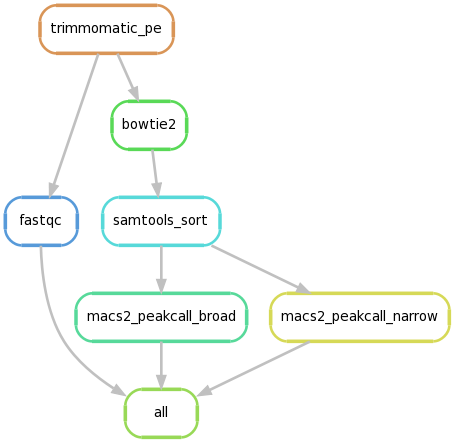 Bioinformatics and Data Science at the MIC
At the MIC, we provide a variety of bioinformatics and data science services. Our goal is to provide a complete pipeline from sequencing to data processing to analysis to meet the needs of our users. We can analysis most NGS datasets as well as proteomics and metabolomics datasets generated elsewhere, and can also help with experimental design, statistical analysis, and other data science tasks.
---
Over the past decade, data science needs in the biomedical and environmental sciences have grown exponentially. While bioinformatics remains a key service of our core, we also strive to meet the broader data science initiatives of NIH, NSF and other agencies, including the Data Science Core for Biomedical Research mandate of the NIH IDeA program. With sequencing services now available, our goal is to provide a unified genomics pipeline from experimental design to sample prep to sequencing to bioinformatics that will serve the needs of users of all experience levels. We also want to provide a unified experience for users of the RI-INBRE Centralized Research Core Facility that will provide complete start-to-finish data generation and analysis pipelines for selected methods. We can also analyze proteomics, metabolomics and lipiomics and other omics datasets. We support the NIH STRIDES initiative to promote cloud computing in IDeA states. Training in bioinformatics and data science topics is available to students and researchers.
---