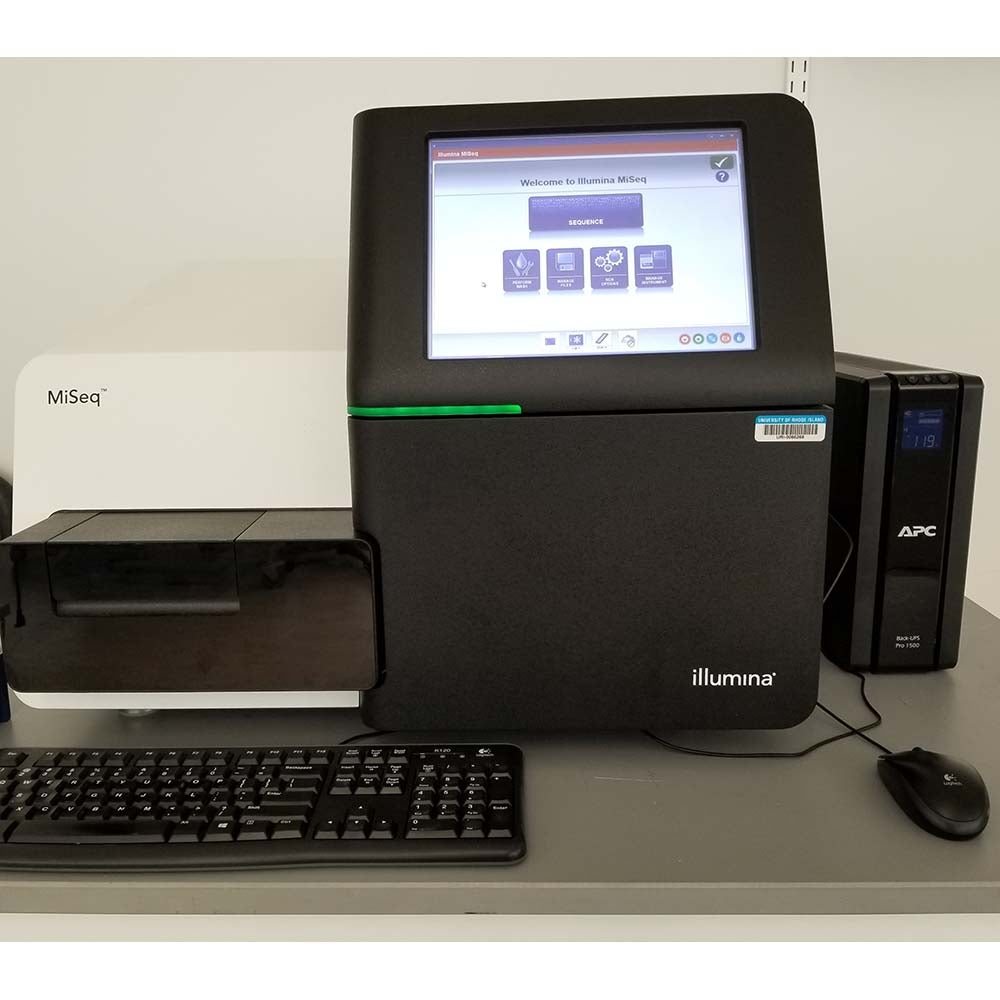 Sequencing at the MIC
At the MIC, we provide a variety of sequencing services including Illumina MiSeq, Sanger sequencing, and sample prep.
---
On July 1, 2021, the sequencing component of the URI Genomics and Sequencing Core merged with the RI-INBRE Bioinformatics Core to form the RI-INBRE Molecular Informatics Core. The sequencing component of the MIC is located in the RI-INBRE Centralized Research Core Facility in Room 405 Avedisian Hall. Sequencing services are managed by sequencing manager Janet Atoyan.