At the start of the 2021 season, we asked you to send of your photos to us. Here are some of them. We will ask again for 2022 and we will try to post more frequently!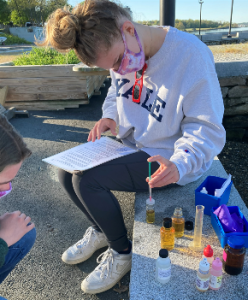 Keith Maloney (2021; 13 yrs sampling) had help with Lily and Julia at the Bristol Harbor at the Herreshoff Marine Museum.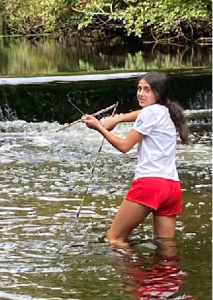 Dana DiBiasio (2021; 2nd season) had help from Daria at John "Jay" Cronin Dam.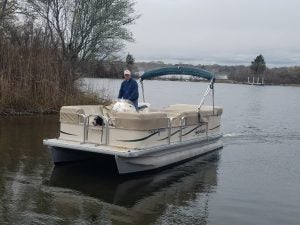 Ray Gradale (2021; 7 yrs of sampling) with his friend Dave on Green Hill Pond South Kingstown, RI.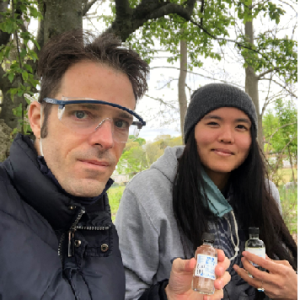 Sam Coren (2021; new volunteer) and Aja Grande collected samples of Moshassuck River in Providence RI.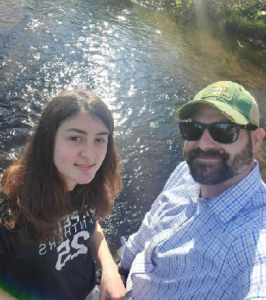 Marc and Alexandra Cardin sample Buckeye Brook, Warwick, RI. Marc has monitored for 13 years (2021)