Monitoring Schedules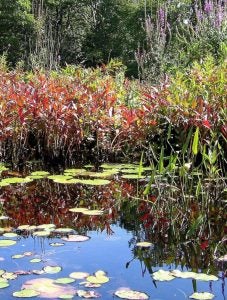 Lakes/Ponds/Reservoirs:
Monitor on the same day each week between
10 AM and 2 PM, weather permitting
Rivers/Streams/Coastal Ponds:
Monitor every two weeks between
6 AM and 9 AM, weather permitting
Water Collection Days:
Lakes/Ponds/Reservoirs – collect samples between
10 AM and 2 PM, earlier is better
Rivers/Streams/Coastal Ponds – collect samples associated with low tide – please see the schedule for collection times
After collection, immediately bring the water samples and any accumulated chlorophyll filters in a cooler with ice to the URI Watershed Watch cart at the loading area of the Coastal Institute in Kingston, URI (directions here).
Call 401-874-2905 if you must reschedule delivery of your samples and filters. If you need to reschedule, we prefer that you sample earlier than the scheduled collection.
When noted on the schedule, also bring in the specified kit for quality control (QC) testing.
Remember to mail in your monitoring postcard after each monitoring session. Or enter the data online and bring the postcard with your water samples to the next collection.
Have a great and SAFE monitoring season!
2023 Schedules (more soon!)
Print your schedules from these pdf's: