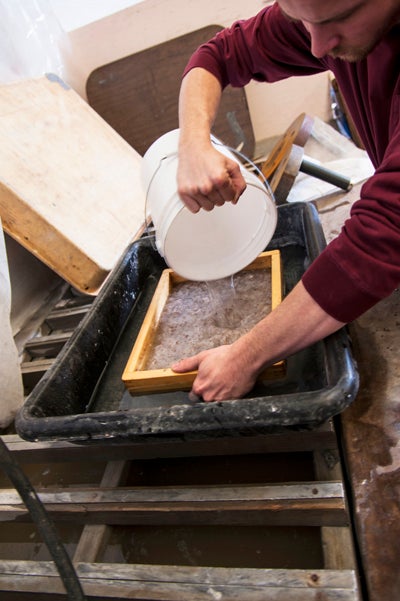 Our courses in printmaking focus on a range of intaglio, lithographic, relief and monotype techniques, including photographic and digital technology. Our classroom environment is one that encourages craft and motivates creative experimentation, personal discovery, and interdisciplinary cooperation. We work hard to provide students with a forum for self-expression, critical thinking, and self-directed exploration.
Our Goals
Provide practical skills in printmaking media
Introduce students to relevant historical and social ideas, movements and traditions
Cultivate personal experimentation and explore conceptual approaches that foster students' potential and vision as innovative artists, designers and communicators.
Our Facilities
2 Krause Lithography presses
2 American French tool etching presses
2 Vandercook relief presses
Darkroom with NuArc exposure unit for photolithographic plates
Access to digital lab and large format printers