Marketing
Beyond the Classroom
As a marketing major, you have the opportunity to participate in an array of activities outside the classroom that enhance your learning experience.
Take advantage of events, lectures, social activities, and more. It's all here waiting for you.
Join us!
Clubs and Organizations

Explore all clubs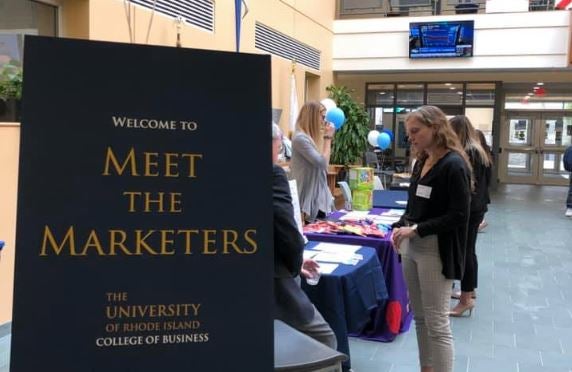 Event Highlight
Every year, the URI American Marketing Association chapter hosts "Meet the Marketers," an exciting evening of networking and career exploration. The event welcomes professionals from the field of marketing to share their career experience and advice.