Outreach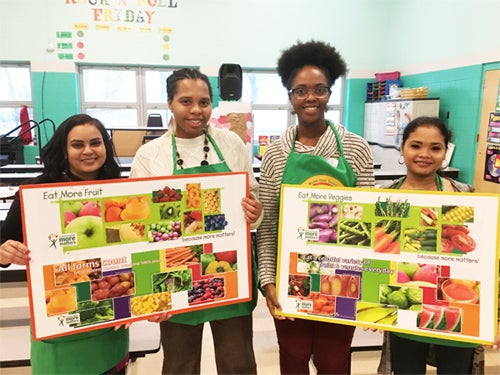 Expanded Food and Nutrition Education Program (EFNEP)
The Expanded Food and Nutrition Education Program (EFNEP) at URI provides free nutrition education to limited-resource individuals and families in the state of Rhode Island.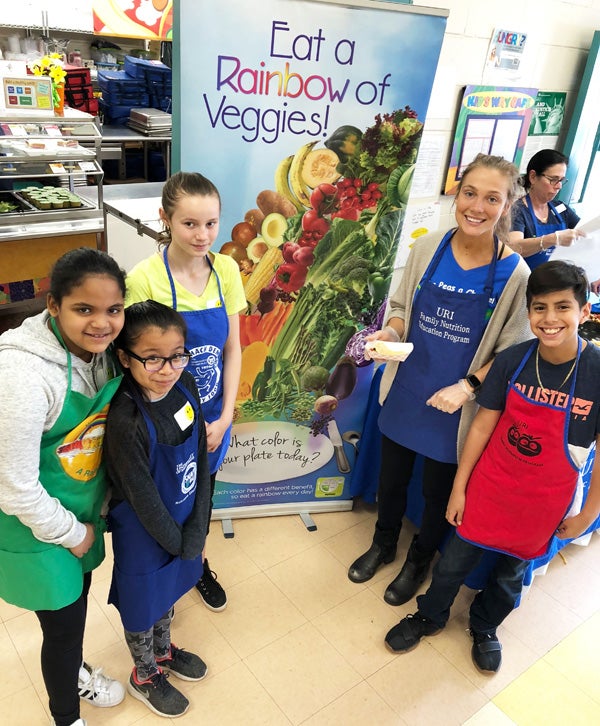 Supplemental Nutrition Assistance Program Education (SNAP-Ed)
RI SNAP-Ed offers a variety of program activities to help food stamp eligible individuals and families be active and choose nutrient-dense foods on a budget.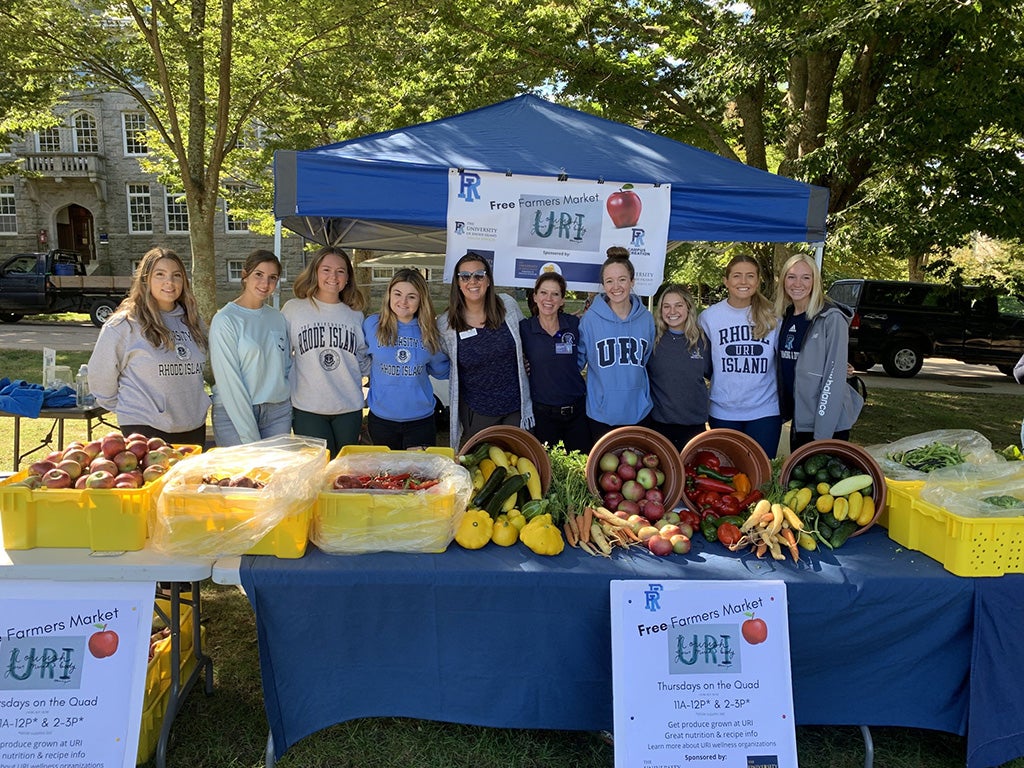 Free Farmers' Market
The URI Free Farmers' Market (FFM) is a campus initiative to connect produce grown on the URI campus to URI students, free of charge. The mission of the FFM is to provide locally grown, local and fresh fruits and vegetables to the URI students with a lens on acknowledged lack of fresh produce access that affects college students. The FFM hopes to support all students by increasing access and eliminating cost. This effort wouldn't be possible without student volunteers at the farm and market.

The FFM is every Thursday on the Quad during the Fall Semester from 10:00 am – 1:00 pm while supplies last!

If you are interested in volunteering at the URI Free Farmers' Market, complete the Volunteer Form. For any other questions contact urifreefarmersmarket@gmail.com

Please note: we are off for the season while the produce is getting ready – please complete the form and you will hear back from us in the Fall about scheduling!