Conference in Newport offers continuing education credit for pharmacists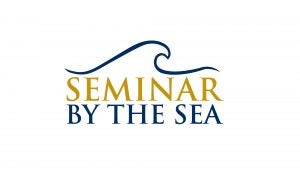 With a theme of "advocating for our patients," the University of Rhode Island College of Pharmacy Office of Continuing Professional Development is scheduled to present its 33rd annual Seminar by the Sea Northeast Regional Conference in March.
The conference — March 14-16 at Gurney's Newport Resort and Marina, 1 Goat Island, Newport — brings together pharmacists, clinicians and students from around the region to discuss some of the largest issues affecting health care today. Training sessions during the seminar provide continuing education credits for pharmacists.
A host of pharmaceutical and medical professionals will present on such topics as the ongoing opioid crisis, avoiding pharmaceutical errors, the physiological impacts of marijuana on children and adolescents, and more. Continuing education credits are available in such topics as preceptor training and compounding best practices, and a panel discussion will address the local response to drug supply challenges. Keynote addresses will be delivered by Sen. Sheldon Whitehouse (D-R.I.) and Jake Nichols, CEO of Strategic Recovery Resources.
Pre-registration is required for the conference. Registration information and a full schedule for the three-day conference — "Advocating for Our Patients: Navigating Today's Health Care Challenges" — are available at on the College of Pharmacy Continuing Professional Development website.
The list of presenters and their presentations includes:
Debra Copeland, director of the Office of Experiential Education and assistant clinical professor at Northeastern University's Bouvé College of Health Sciences — ACPE Standards: Implications for Preceptors and Students.
Brett Feret, director of the Office of Experiential Education and associate professor at the URI College of Pharmacy — Preceptor Training and Development Workshop, Update for URI Preceptors.
Donna M. Horn, director of Patient Safety at the Community Pharmacy Institute for Safe Medication Practices; Karen Ryle, director of Outpatient Pharmacy, Massachusetts General Hospital — Rooting out Errors in Your Pharmacy.
Sharon Levy, director of the Adolescent Substance Abuse Program at Boston Children's Hospital, and assistant professor of pediatrics at Harvard Medical School — Marijuana: Physiological and Policy Impacts on Children and Adolescents.
Jeffrey P. Bratberg and Kelly Matson, clinical professors at the URI College of Pharmacy — Nonmedical Use of Prescription Opioids by Adolescents and Young Adults: Strategies for Pharmacists.
Jake Nichols, CEO of Strategic Recovery Resources — Keynote presentation: All Hands on Deck: Pharmacy and the Opioid Epidemic
Anita Jacobson, clinical associate professor at the URI College of Pharmacy; Patrick Kelly, lecturer, URI College of Pharmacy — Navigating Difficult Conversations Surrounding Opioid Overdose Risk and Substance Abuse Disorders.
Matthew Dionne, Commander, U.S. Public Health Service, and GDUFA Compliance Officer, United States Food and Drug Administration — Pharmacy Law: FDA Regulatory Update.
Sen. Sheldon Whitehouse (D-R.I.) — Keynote presentation
Scott Knoer, chief pharmacy officer at the Cleveland Clinic — Unsustainable Drug Price Increases: Issues and Siolutions
Betty Rambur, professor of nursing and the Routhier Endowed Chair for Practice, URI College of Nursing — Chaos, Politics and Peoples' Lives: Health Reform Controversies and Considerations.
Lynn E. Taylor, research professor at URI, director of HIV and Viral Hepatitis Services at CODAC Behavioral Health and director of RI Defeats Hep C — New Drug Update.
Todd Brown, vice chairman of the Department of Pharmacy & Health Systems Sciences at Northeastern University — Immunization Update.
Ameet Sarpatwari, assistant director of the Regulation, Therapeutics & Law Program, Brigham & Women's Hospital — The Rising Price of Prescription Drugs in the US: Reasons and Possible Soultions
Panel Presentation: Local Response to Drug Supply Challenges:
Stephen Kogut, professor, URI College of Pharmacy, moderator
Christine Collins, Lifespan, RI Hospital, Miriam Hospital, Bradley Hospital
R. Mauricio Gonzalez, Boston University School of Medicine, Boston Medical Center
Scott Knoer, Cleveland Clinic