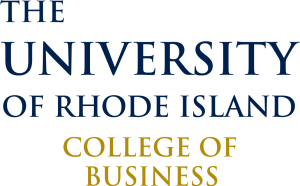 The Colleges of Pharmacy and Business offer a dual degree program that allows current Doctor of Pharmacy students the opportunity to develop management and administrative skills, through enrollment in the Master of Business Administration (MBA) Program. This program will graduate highly-qualified individuals to assume leadership and management roles in the health care industry. A unique combination of didactic management and pharmacy coursework, coupled with innovative practicum experiences, provides students with an exceptional knowledge base of theoretical and applied information.
The URI College of Business is accredited by AACSB International, The Association to Advance Collegiate Schools of Business.
Complete a Pharm.D. and M.B.A. in 6 years with as few as 8 additional courses
After Pharm.D. courses and electives are considered, and eligible waivers are applied, you may be able to graduate with a Pharm.D. and an M.B.A. with as few as 8 additional courses.
15
Students currently enrolled in the Pharm.D. / M.B.A. (Fall 2021)
71
Students who have completed the Pharm.D. / M.B.A. (2010 - present)
"There is more to pharmacy than just clinical aspects of the work, and that's really exciting."
Ariana Houle, Pharm.D. / MBA '16
Skilled pharmacy managers are needed at many levels. Pharmacists in retail and institutional settings must be capable of providing high-quality pharmaceutical care, value-added professional services, and appropriate clinical and economic information to their patients and other professionals. A unique blend of these clinical and economic skills is essential for decision-making by pharmacists practicing in managed care organizations (MCOs), in PBMs, in government, and in the pharmaceutical industry. Finally, talented researchers are required to develop the knowledge base essential for the successful shift to a managed care environment and beyond.
Program Coordinator / Academic Advisor
MBA Program Coordinator
College of Business
401.874.4241
mba@uri.edu