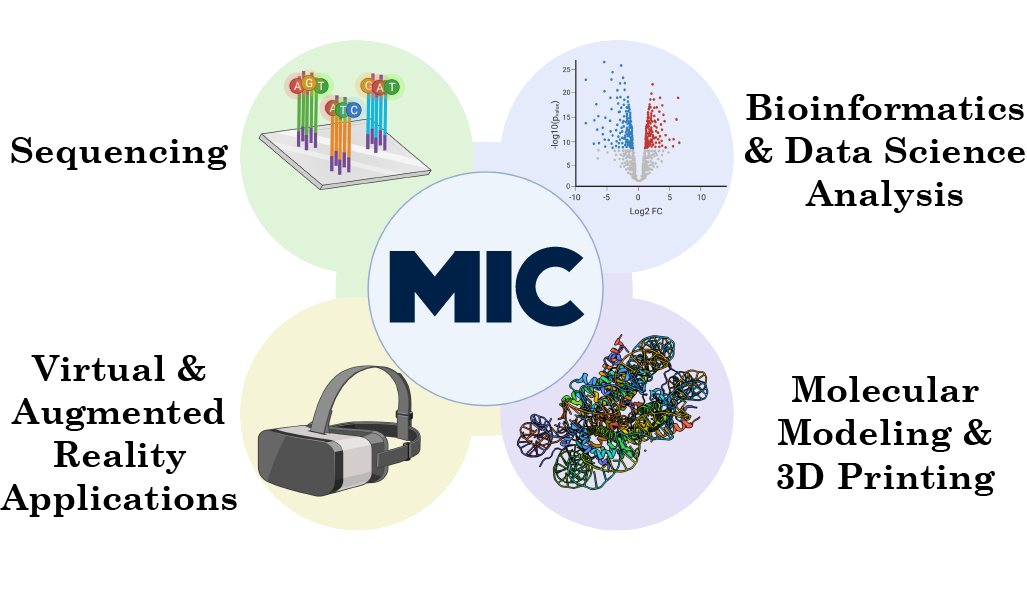 Services and Resources at the MIC
At the MIC, we offer a variety of services to meet the needs of our users. Our services can be divided into four general categories: sequencing, bioinformatics, molecular modeling, and virtual/augmented reality applications. We also offer training opportunities in sequencing and bioinformatics analysis. If we can't provide the service or training you need, we have an extensive professional network that we can call upon to meet your needs.
---
The RI-INBRE MIC promotes the new NIH mandate for INBRE programs to maintain a Data Science Core for Biomedical Research.
"Modern biomedical research is becoming increasingly quantitative and reliant on computational methods, with growing use of large and complex datasets to address biomedical research questions and advance human health. NIH recently released its Strategic Plan for Data Science that highlights the need for the next generation of researchers to be equipped with the skills of this growing interdisciplinary field and its impact for advancing human health. The Core… should provide training to expose undergraduate students to data-science research and engage a broader community with expertise in biomedical data sciences and related disciplines such as machine learning, deep learning, artificial intelligence, and virtual-reality technologies."
In defining the scope of the MIC mission, we have to consider three factors:
Current and future trends in bioinformatics and biomedical data science,
NIH Data Science mandates,
Current and future research needs of MIC users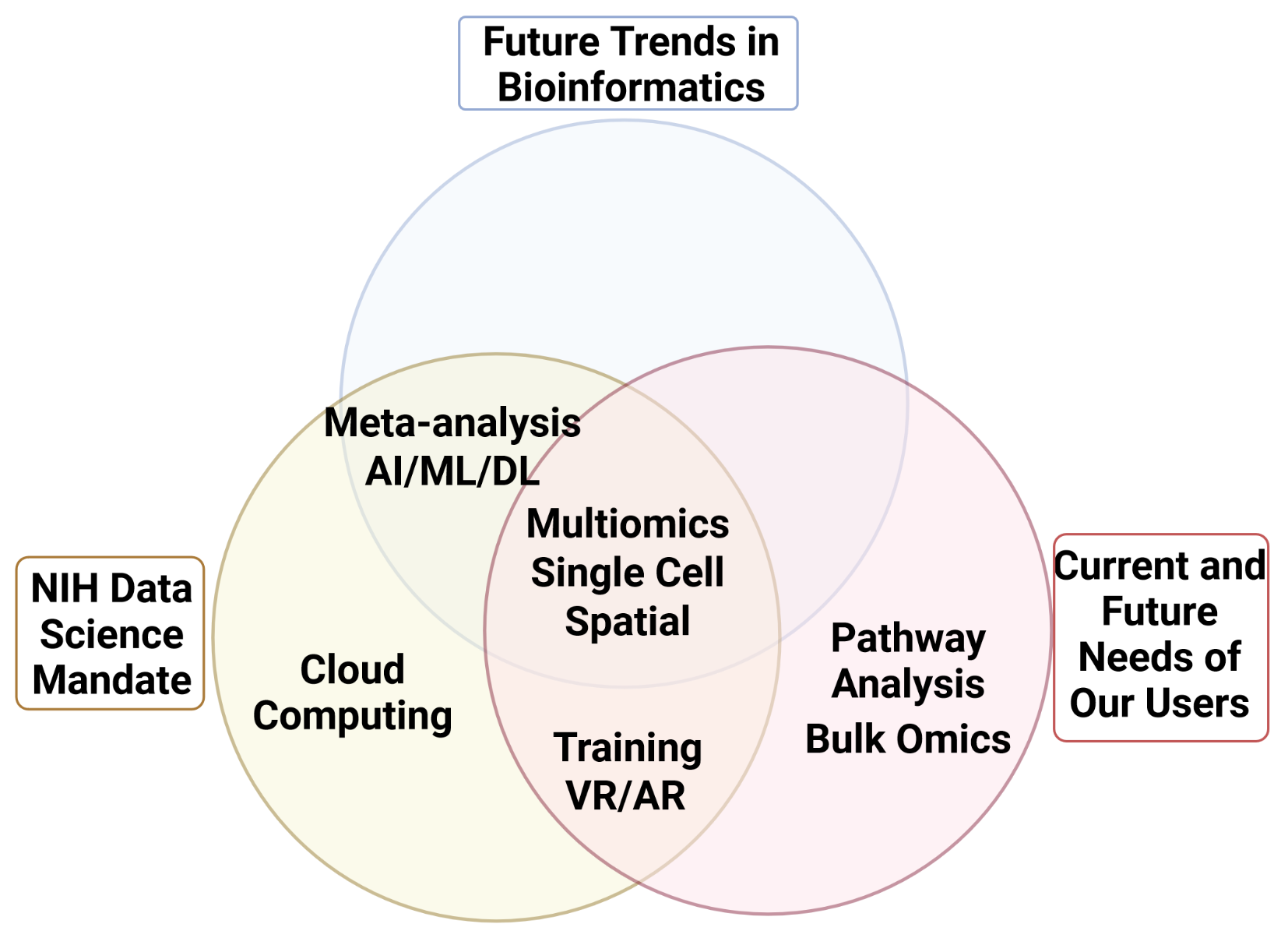 In accordance with these mandates and to promote the RI-INBRE focus areas of Neuroscience, Cancer, and Environmental Health Sciences, the MIC offers the following services