At URI – a major research university defined by innovation and big thinking – we offer undergraduate, graduate, and professional students distinctive educational opportunities designed to meet the global challenges of today's world and the rapidly evolving needs of tomorrow.
Listen to our podcast version of our self-guided campus tour with tour guide Imani Fleming '23 to learn more about our campus in Kingston, RI.
Meet Your Tour Guide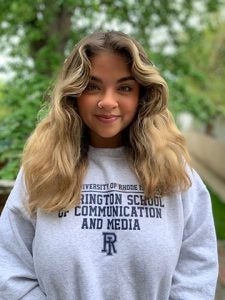 Hi! My name is Imani Fleming. I'm from Chicago, Illinois, and currently at URI studying journalism and political science. Looking back on my college application process, I know I made the right decision to attend URI, because I've been able to gain a greater sense of independence, take incredible courses in subjects I am extremely passionate about, and meet lifelong friends from all over the country who have helped Kingston become my home away from home. My friends and I love stargazing on the Quad, going to Narragansett Town Beach and watching the sunset, and heading into Providence to catch a movie or go ice skating.
As a reporter for the university newspaper, The Good 5 Cent Cigar, and editor of its companion newscast, I have applied the skills I have learned in all my journalism classes. I have even anchored our university newscast and attended a journalism conference in New York City. By joining the tour-guiding team and taking on leadership roles like president of URI's Black Student Union, I have grown as a student and as a person. I hope you enjoy hearing about all URI has to offer and the amazing opportunities that come with being a part of our Rhody family!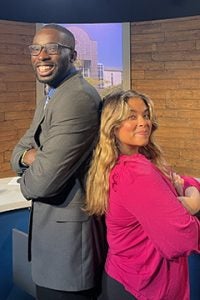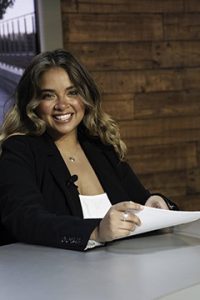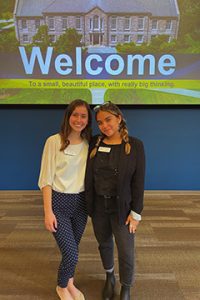 Why I love URI
The URI community is filled with people who work tirelessly to ensure we are receiving the best college experience possible. Whether it be professors, academic advisors, counselors or student mentors, I have always felt that I've had the best support system around me. I've also had access to countless hands-on learning opportunities since my first semester at URI, and because of this I know I am going to be more than prepared for whatever roles I step into after my college career comes to an end.