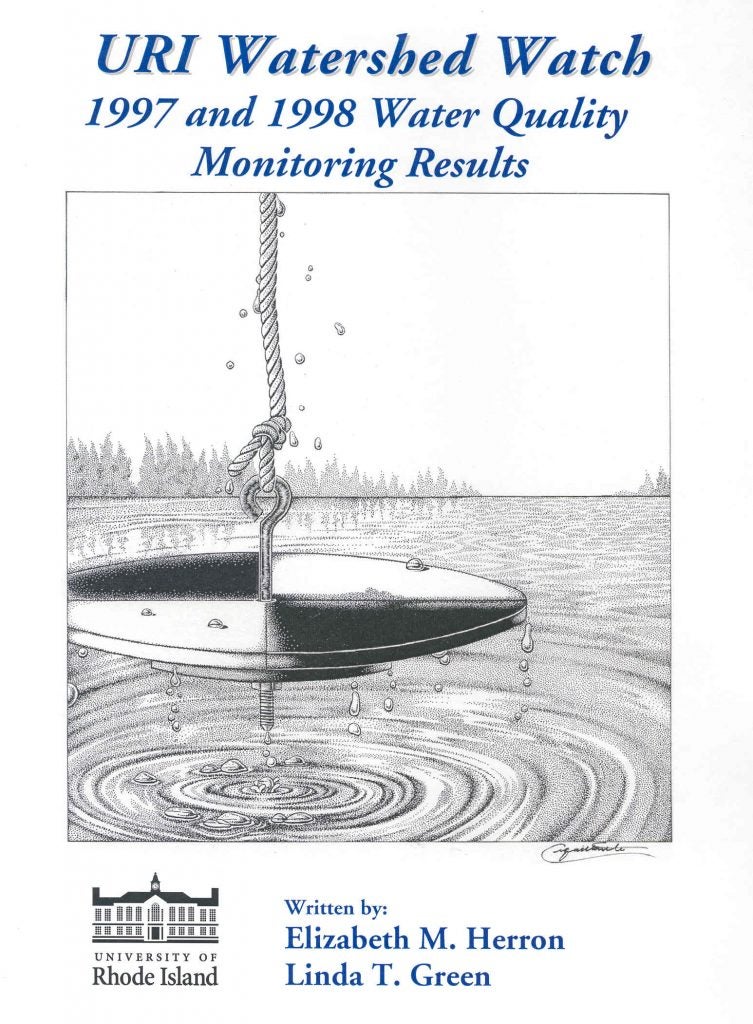 Overview
The URI Watershed Watch Program produces quality data for a broad range of parameters for over 200 monitoring sites statewide. Produced using well established methods, and processed in state certified laboratories, this information is used by the Rhode Island Department of Environmental Management for assessing the State's waters, as well as by municipal governments, associations, consulting firms and residents for more effective management of local resources. Click here for our Field and Laboratory Quality Assurance Project Plans (QAPP).
Available monitoring data includes the following parameters:
| | |
| --- | --- |
| Water Clarity (Secchi depth – lakes and ponds) | Chlorophyll (lakes and ponds, some rivers) |
| Water Depth | Total and Dissolved Phosphorus |
| Water Temperature | Total, Nitrate-, and Ammonium- Nitrogen |
| Dissolved Oxygen (deep sites/streams) | Chloride |
| pH | Fecal coliform and enterococci bacteria |
| Alkalinity | Salinity (estuarine sites) |
Click here for links to the monitoring data
Click here for monitoring data CSV files available for downloading
Sample collection interval is dependent upon volunteer effort and monitoring environment (i.e. bacteria available monthly for rivers, tri-seasonally for lakes and ponds).
Water quality data is available online as pdf documents, or upon request in either hard copy or in electronic spreadsheet form. In addition annual/biennial reports covering 1988 through 1998 are housed in numerous local libraries, as well as the Pell Marine Library at URI's Narragansett Bay Campus. Due to the very extensive dataset available we're only posting online data from the last completed five monitoring seasons. But we do maintain a database with all results going back to 1988. Please contact us to get access to the database or to request data from it.
To request data, contact:
Elizabeth Herron, RM 105 CIK, One Greenhouse Rd., Kingston, RI 02881
phone: (401) 874-4552, fax: (401) 874-4561, email: eherron@uri.edu
Given the large amount of data we manage, it is difficult to include it all on our website. We are seeking suggestions on what information internet users would find most valuable, and encourage you to contact Elizabeth with your suggestions.