Apply science and technology to real-world oceanographic challenges.
The University of Rhode Island's online Master of Oceanography (MO) is a unique, online program taught by world-renowned oceanographers at URI's Graduate School of Oceanography. This 30-credit program delivers practical experience and in-depth knowledge aimed at enhancing your career in maritime companies (e.g., consulting, construction, shipping, resource and energy development), port management, the uniformed marine services (Navy, Coast Guard, and NOAA Corps), government agencies, and environmental organizations.
Taught in asynchronous 7-week sessions, students can earn their degree in two years while working full-time, maximizing flexibility and convenience for career enhancement and professional growth.
Apply now for Fall 2023
ADMISSION
"It is a rare and exciting opportunity to take classes with leaders in ocean science and technology from anywhere on the globe. Students will work directly with world-renowned oceanographers, gaining in-depth and broad practical knowledge that will propel their careers."
Arthur Spivack, Ph.D., Professor of Oceanography, University of Rhode Island Graduate School of Oceanography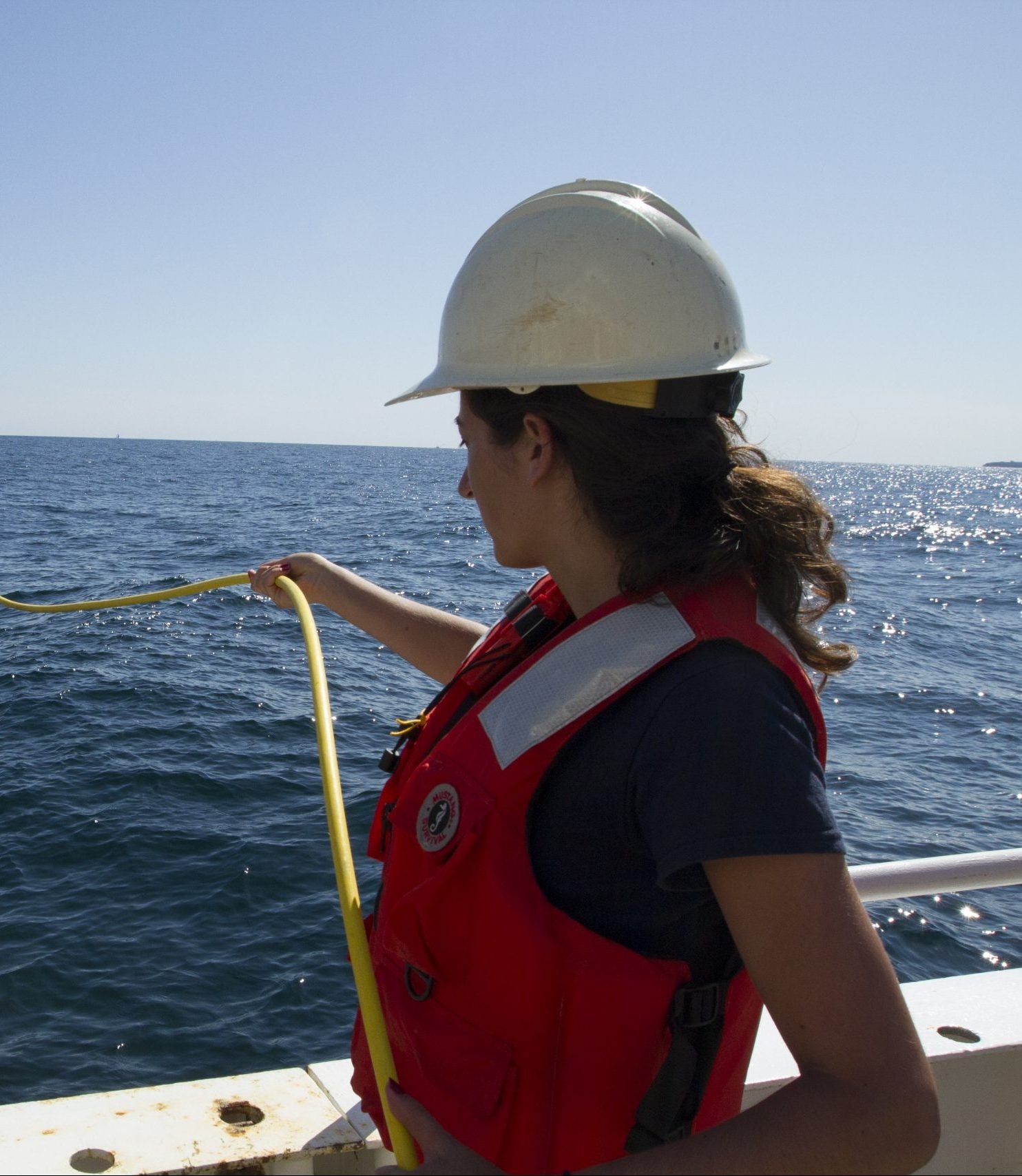 Gain knowledge, advance your career, and explore the world's oceans with URI's online Master of Oceanography.
Students use their foundational knowledge to further their understanding of all oceanographic disciplines, paired with advanced studies on a topic of the student's choosing. Upon completion of the program, M.O. graduates are expected to demonstrate a command of the fundamental principles of oceanography, understand the current state of oceanic problems and technologies, have an ability to create and apply solutions linking the science to policy and management practices, and have developed a proficiency in communication with the ability to discuss scientific and technical issues with diverse audiences.
APPLY NOW
---
Request Information
Loading…
---
Get in touch.
URI Online Student Support Center
online@uri.edu
401.874.5280
Program Director
Arthur Spivack, Ph.D.
spivack@uri.edu