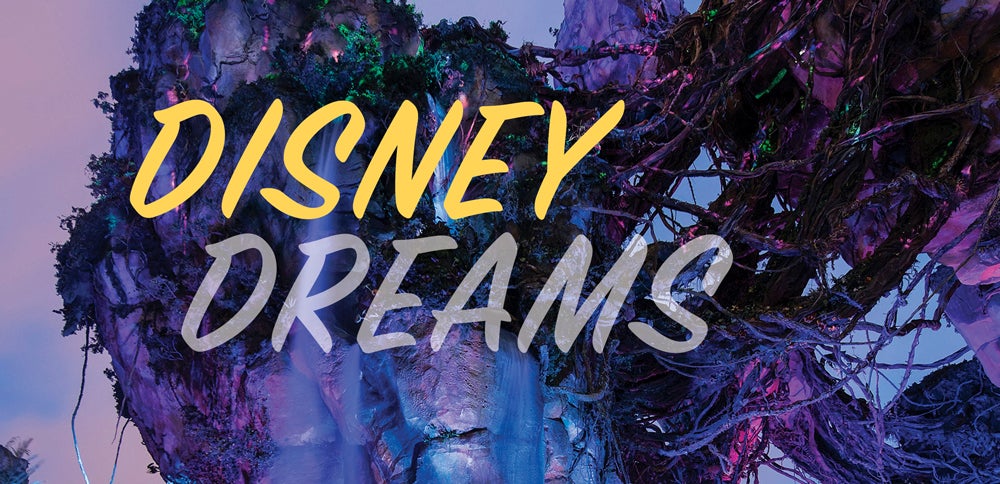 There may be no more fantastical place to practice the craft of landscape architecture than Disney World. Just ask the three landscape architecture graduates who worked with Walt Disney Imagineering to help create Disney's Animal Kingdom's latest attraction, Pandora—The World of Avatar.
By Pippa Jack
Unveiled in May, it's Disney World's largest expansion at the park since the building of Animal Kingdom itself and the result of a five-year collaboration among Walt Disney Parks and Resorts, Lightstorm Entertainment and James Cameron, maker of the highest grossing movie of all time, 2009's Avatar. The immersive new land fills 12 acres with rides, a shop and cafeteria, but mostly with lush details that blur the lines between terrestrial plant life and the glowing flora and fauna of Cameron's movie (a sequel is, naturally, in the works). There are floating mountains, waterfalls, a gentle but eye-popping river ride, and an action-packed thrill ride that mimics flying on the back of a banshee and is being hailed as one of Disney's best rides, ever.
It may be Disney's latest and greatest, but it's all in the rear mirror for Jared Sell '12, Nick Thadeio '12, M.S. '15, and Emily Sanchez '16. Sell, a Framingham, Mass., native who was associate project manager for the attraction, focused on the shop, restaurant, and on supporting the bioluminescent landscape. Thadeio, who hails from West Greenwich, R.I., started as an intern and ended up associate construction manager, also focusing on the bioluminescence. Sanchez, of Franklin Lakes, N.J., served as project management intern, working with Sell on the shop and restaurant.
Here's what the three have to say about their Imagineering experience: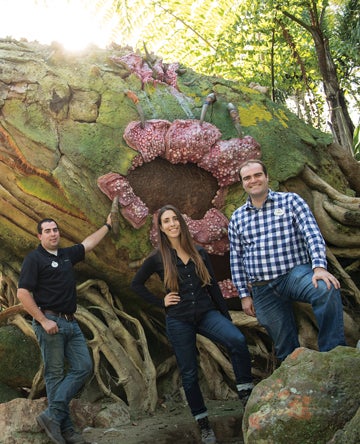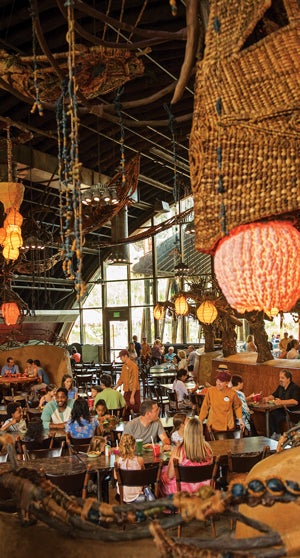 Why landscape architecture?
Sell: I discovered the profession when working on exhibits for the New Spring Flower Show. I found my way to URI, and then got a master's in interior architecture from Suffolk University.
Sanchez: I started out in civil engineering when I began as a student at URI, but discovered I was looking for a major with a more creative and design-focused curriculum. I signed up for Angelo Simeoni's LAR 101 class, freshman year second semester, and fell in love!
Any experiences at URI stand out?
Sell: The department built a great community that continually demonstrated passion for the profession and for the students. I know it sounds cliché, but each professor brought something different to the table and I had a unique relationship with each individually.
How did you land the job at Disney?
Sell: This is my third round with Disney. While at URI, I spent two summers at Walt Disney World Resort, first as a horticulture intern at Epcot and then as a landscape architecture intern for the resort. Through networking, I had the opportunity to return after completing my master's to support Disney's Animal Kingdom expansion, starting in 2014.
Thadeio: Jared, who was my classmate, forwarded me a job application in fall 2015 and I have been with the company since January 2016.
Sanchez: My sophomore year studio professor, Angelo Simeoni, connected me with Jared, who was in search of a project management intern. I was thrilled Angelo thought of me and cannot thank him enough for being the bridge to an incredible experience. I interned with Walt Disney Imagineering for six months.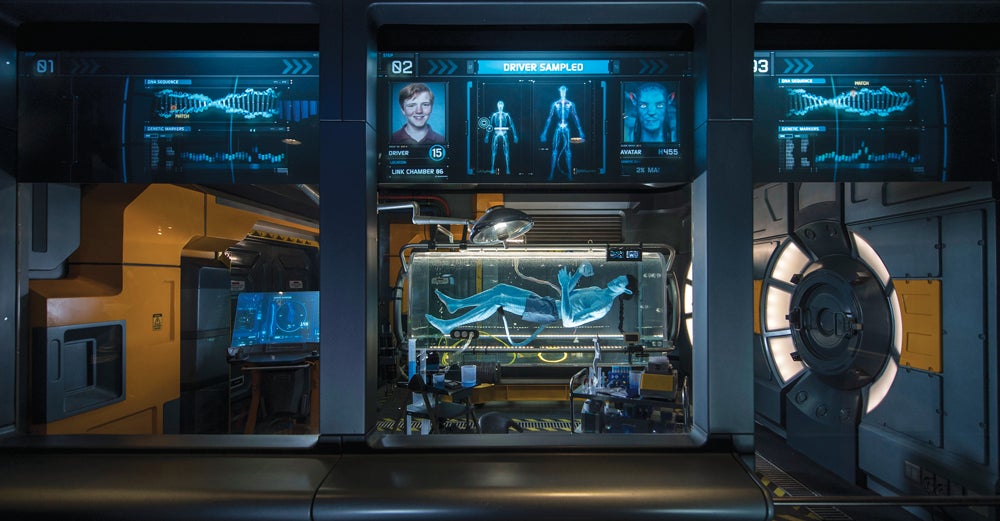 What did you love most about it?
Sell: Every day, every hour was different. A typical day could go from reviewing project schedules, to visiting a vendor, to being in the field. The ever-changing project needs kept me on my toes and made every day new and exciting.
Thadeio: I loved being in the field on a day-to-day basis, and driving work forward.
Sanchez: Walking into Pandora—The World of Avatar every morning was a gift I cannot thank Walt Disney Imagineering enough for. The creativity and unimaginable depth of design put into this project was something I had never been exposed to thus far.
What exactly were you responsible for?
Sell: I was the project manager for Satu'li Canteen (restaurant), Windtraders (merchandise), Pongu Pongu (specialty beverage location), Colors of Mo'ara (face painting kiosk), two area restrooms, portions of the area development, and the Na'vi River Journey queue. None of it would have been possible without having an amazing team—passionate and driven to deliver the best quality product for our guests.
Thadeio: I was acting superintendent for the area development, which included daily site documentation. I had oversight of all civil utility coordination, installation and inspections throughout the job site. I also worked alongside Jared as construction manager for the Na'vi River Journey queue.
Sanchez: Some of my main responsibilities were assisting with design rendering changes, documenting construction progress on the guest service buildings and Avatar Flight of Passage queue, organizing and processing change requests, and accompanying my team leader on vendor site visits. As I progressed in my internship, I had the chance to take on more and more organizational roles on site. I had the opportunity to set up my own meetings to discuss design conflicts or changes in the field that had been submitted or needed attention with all the key players. This was both exciting and nerve-wracking all at once, but I was honored to be trusted with such tasks.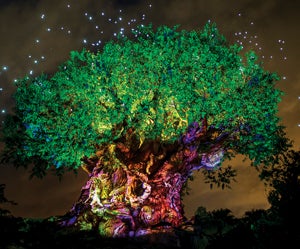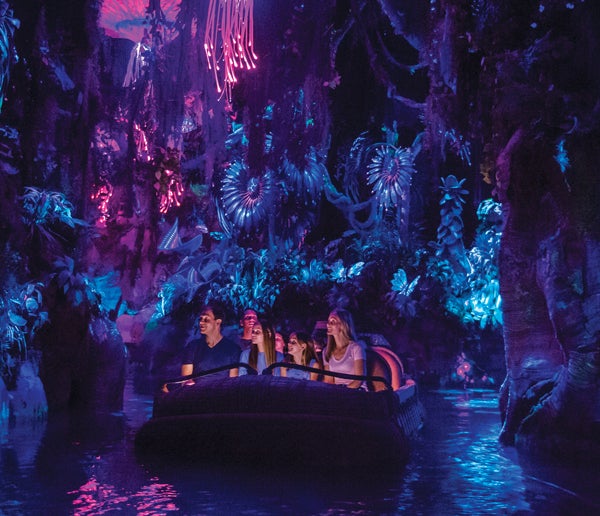 What are you working on next?
Sell: I'm continuing as an associate project manager with Walt Disney Imagineering, supporting the expansion of Disney's Hollywood Studios.
Thadeio: I will be heading on to another large project on the Walt Disney World property, but you will have to wait to find out!
Sanchez: Currently I am traveling the world experiencing landscape architecture in all different cultures. Post Disney, I accepted an opportunity to volunteer working for a private garden in Grange-over-Sands, U.K., where all the proceeds are donated to charities. This was an incredible experience to witness a different angle of garden design, as well as broaden my network.
Where do you want life to take you in the next five to 10 years?
Sell: Surrounded by hundreds of puppies! While that is what I want from life, not sure it is realistic. Although, since dreams did come true with the opportunity at Walt Disney Imagineering, the puppy thing might be possible!
Thadeio: I want life to carry me onward and upward through Walt Disney Imagineering as we reimagine and further develop Walt Disney Parks and Resorts.
Sanchez: In the next five years, I see myself being an integral player in a landscape architecture department or firm. I can see myself back at Disney as well. Overall, I hope to be building my career by pushing design boundaries and exploring more environmentally sustainable design options.
Anything else you want to share?
Sell: If you can visit Pandora and walk underneath the floating mountains, you will likely stop and think, "How did they do that?" Well, as Walt Disney once said, "It's kind of fun to do the impossible!" •