Asynchronous Online | Intensive 7-Week Field-Based | 7-Week Sessions
Gain core competencies and enhance your skill set in sustainable fisheries science and management.
The Graduate Certificate in Fisheries Science (FIS) is an online program that helps students develop core competencies in sustainable fisheries management, including stock assessment and fisheries ecology.
Through this program, students will gain a foundation in statistical procedures and effective decision-making to address complex issues related to fisheries and fish habitats. Students will solve real-world fisheries problems and learn how to create effective, practical solutions.
Students can earn their certificate in four sessions, maximizing flexibility and convenience for career enhancement, leadership positions in the industry, and professional growth.
Courses include:
AFS515: Fishery Ecology
AFS531: Fisheries Stock Assessment
AFS560: Ecosystem-Based Fisheries Science & Management
AFS597: Internship in Fisheries and Aquaculture
Sample Course Schedule*
| Session | Courses |
| --- | --- |
| Fall I | AFS 515 (3 cr) |
| Fall II | AFS 531 (3 cr) |
| Spring I | AFS/OCG 560 (3 cr) |
| Spring II | Capstone – AFS 597 (3 cr) |
Course schedule will vary depending upon when a student enters the program
Fall 2024 Dates
$856
Tuition per credit *Based on 2023 rates and subject to change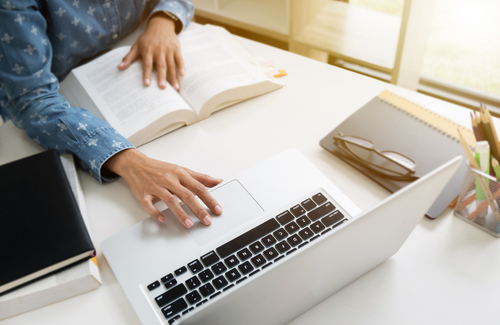 College transcripts

certifying successful completion of a bachelor's degree in a biological, environmental, or other scientific field
Two letters of recommendation
Resume/CV
Statement of purpose

Interest in fisheries science
Reasons for applying to the online program at URI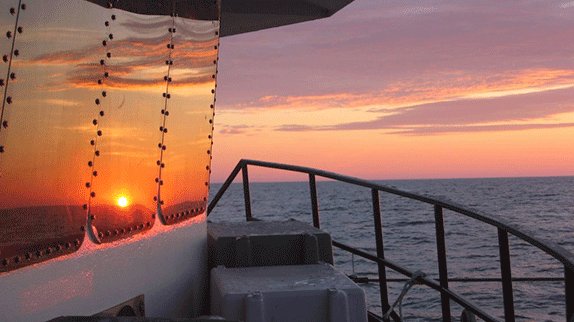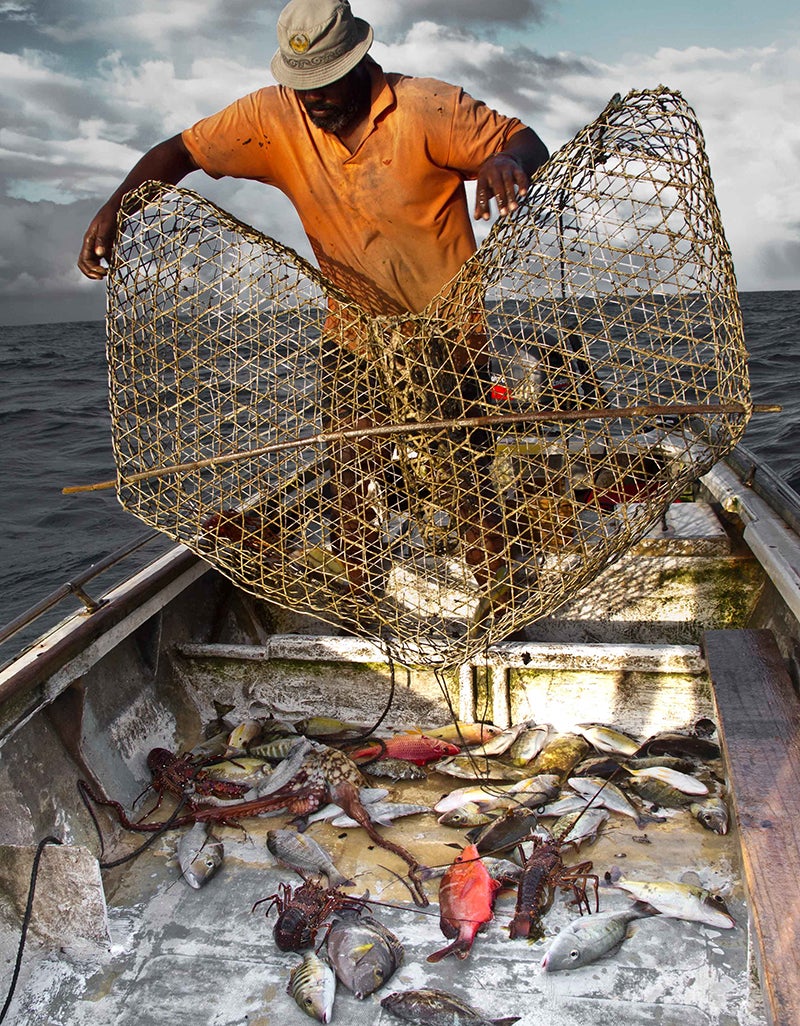 Career Opportunities
With projected job growth in agriculture and food science, URI's online graduate certificate in Fisheries Science (FIS) will provide students with advanced training for career enhancement. Graduates can seek employment or propel their careers in government, nonprofit organizations, or industry. Some examples of roles that can be attained upon graduating from our program are:
Fisheries Biologist
Fisheries Specialist
Fish Management Technician
Fish Ecology Technician
Stock Assessment Technician
Fisheries Policy Planner
Conservation Practitioner
Fisheries Conservation Coordinator
Fish and Wildlife Biologist
Hatchery Manager
State or Regional Wildlife Manager
Marine Protected Area Manager
apply now
Photo: An artisanal fisherman in the Seychelles pulls in his catch from the Indian Ocean. Credit: Austin Humphries, Ph.D.
---
"This unique Graduate certificate provides students with access to a distinctive professional development opportunity, one that can stand alone to fill a professional's needs or can be combined with an on campus and online programs to further their personal and professional interests. With URI's strong national and international reputation in fisheries management, students will gain a unique and important focus on our extremely valuable fisheries management and resources opportunities."
John Kirby
Dean, URI College of Environment and Life Sciences
---
Request Information
---
Get in touch.
URI Online Student Support Center
online@uri.edu
401.874.5280
Program Coordinators
Laura Skrobe
Marta Gomez-Chiarri
---